More than 200 homes in NSW and Queensland have been affected by fires. At the tie of writing, a state of emergency remains in place in NSW and residents in Queensland have been issued health warnings to stay inside and take precautions, as smoke blankets the state.
Hundreds of schools across both states have been closed closed with more than 100 fires continuing to burn in both states, some of which are not contained.
Some 1500 firefighters are battling blazes, with a number incurring injuries, including fractures, heat exhaustion, fainting and collapse.
If you're one of those affected by the fires, here's where you can find help.
If you've been displaced . . .
Emergency accommodation can be found at: 
For food and water:
Government assistance:
Access 13 weeks of compensation for income loss directly related to the fires, as well as payments and allowances.
If your child's school is closed . . .
If there's no immediate danger and you're simply at home with a child who be in school instead, here are some ways to keep them entertained:

Communities across north eastern NSW are being affected by bush fires. (Credit: NSW Rural Fire Service, Facebook)
If your family member is a firefighter . . .
We can't even begin to imagine the worry you're feeling right now, but we are deeply grateful for what your family member is doing to keep everyone else safe. Come join our highly supportive community of mums at Facebook, where you can share your fears and talk about your concerns. We're here to listen, to pray and to care.
If you would like to help . . . 
How helpful was this article?
Click on a star to rate it!
0 / 5. 0
Be the first to rate this post!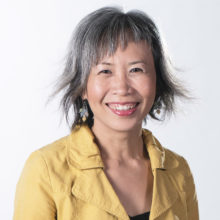 Melody Tan
Melody is project manager of Mums At The Table. She lives in Sydney with her husband and their preschooler son.
Related posts
Subscribe
Receive personalised articles from experts and wellness inspiration weekly!