Get wet
Almost every child loves water. Being in the southern hemisphere means the Christmas holidays is a great time to bring the kids to the local swimming pool or water park. Dad joins in on the fun, mum gets to relax in the shade and the children get very, very tired by the end of the day.
Light tour
Every neighbourhood has that street where its residents go all out with the Christmas decorations and lights. After the sun has gone down, take the family for a drive to gape at them in their full glory.
Write Christmas cards
Not just for family and friends. Get your kids to think about people who may need some love this Christmas: the postman, seniors at a residential home, a widowed neighbour . . . the opportunities to teach care and compassion are endless. You can even make your own Christmas cards if you're a little bit crafty.
Christmas movie marathon
This does depend on your screentime philosophy and the kids' bedtime, but Christmas-themed movies are often warm, fuzzy and family-friendly. Imagine your family cuddled up together on the couch, living room lit only by twinkling Christmas baubles (we show you how on page 7) and a pack of popcorn to go around (page 6 shows you how to make an instant bowl out of a popcorn packet).
---
DOWNLOAD THIS AS A FREE PRINTABLE!
How helpful was this article?
Click on a star to rate it!
0 / 5. 0
Be the first to rate this post!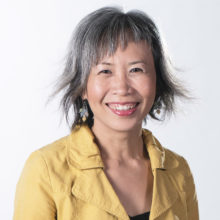 Melody Tan
Melody is project manager of Mums At The Table. She lives in Sydney with her husband and their preschooler son.
Related posts
Subscribe
Receive personalised articles from experts and wellness inspiration weekly!