Stuck at home with no idea what to do? Here are 8 easy ideas that don't require much set up!
1. Make your own slime
Give your children a science lesson without them even realising it. All you need is water, cornflour and some food colouring, and let them find out why the runny slime turns solid when punched!
2. Contact art
Stick some contact on a wall or window, with the sticky side facing out. Provide child with bits and pieces for them to stick on the contact.
3. Make believe
Act out scenes from their favourite storybook or stage a puppet show.
4. Balloon ping-pong
You may need a bit of space (and preferably two children) for this, but as the name suggests, replace normal ping pong balls with a balloon and watch them go for it with table tennis bats. You can even try making your own bats with paper plates and sticks for handles.
5. Cubby house
Drape sheets over furniture. Fill with cushions, blankets, stuffed toys or books. If you're lucky, they may even fall asleep!
6. Sensory box (mess alert!)
Fill a container with rice, dried beans or cous cous. Provide child with cups, scoops or spoons to dig in or transfer contents between.
7. Bake
They can help stir, knead and even form shapes or cut them out using cookie-cutters. Then enjoy further peace when they're devouring the snacks after they come out of the oven.
8. Fizzy Tray
Fill a shallow dish with a thin layer of bicarb. Mix food colouring in cups of white vinegar. Pour coloured water onto bicarb using eye droppers, teaspoons or reused sauce bottles. Sit back and watch it fizz.
How helpful was this article?
Click on a star to rate it!
0 / 5. 0
Be the first to rate this post!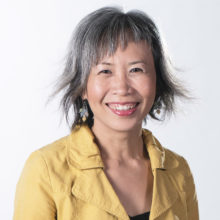 Melody Tan
Melody is project manager of Mums At The Table. She lives in Sydney with her husband and their preschooler son.
Related posts
Subscribe
Receive personalised articles from experts and wellness inspiration weekly!