The memes have started and are making their way around the internet: Parents despairing of the fact schools have shut and they're now in charge of their children's education.
At the time of writing, Victorian schools have closed three days before holidays, schools in the ACT will soon follow and New Zealand schools will be closed within 48 hours. New South Wales Premier Gladys Berejiklian is also encouraging parents to keep their kids at home, and parents in other states and territories are free to keep their children home if they choose to do so.
What parents can expect from schools
While parents may be unprepared with the idea of their children learning from home, they should be reassured by the fact schools throughout the country are well prepared.
"Most schools have online learning management systems already and will have been working hard to make sure that all the lessons are up-to-date at the very least," says Ms S, a secondary school teacher at a private school in Southeast Melbourne, who asked not to be named.
"All our lessons were already online so absentees could access lesson information and homework. This has been in place for about four years." 
The only addition her school has to make is a video introduction for each lesson, with the teacher available immediately for questions.
"As a parent, your job would be to ensure your child is staying focused and actually completing set work, and helping if your child still doesn't understand after asking the teacher any questions," she continues.
"Remember, this is not homeschooling, but more like distance learning. Parents may need to help with getting things on the right track but kids should be able to get help from teachers and other students. Use the resources that are available. Teachers are still expected to be working from home so should be available for questions on work."
Parents can expect schools to further explore video options while some may revert to a more textbook approach with students working through activities. It's important to remember that what works for one school may not necessarily work for another.
"Some schools will be providing assignments, activities and book work that will be available online or via the school website," says Dr Daryl Murdoch, the national director for Adventist Schools Australia. "In other instances, it may mean parents dropping into school from time to time to pick up learning materials and dropping off completed book work and so forth. There will be no-one-size-fits-all approach."
Jodi Morris, whose daughter Grace attends Year 1 at a public primary school in Sydney, says that while her daughter's school hasn't closed, it's already catering for parents who have chosen to keep their children home.
"There is an online learning platform we can do at home, mainly Mathletics online and some work sheets," she says.
Are parents now teachers?
For parents who have no teaching experience (or desire), this could be a highly stressful time, especially if they have young children who require some form of supervision.
"I'd need to sit next to [my daughter] as she's only in Year 1," says Jodi. "I'm concerned if I have the patience required and the skill, while also looking after a very active toddler with no other support while my husband is at work."
Even more challenging for a parent trying to facilitate distance learning with a primary-aged child is one who's also trying to work from home at the same time.
Experienced educator and chief learning officer at Cluey Learning, Dr Selina Samuels, suggests parents work alongside their children to "model focus and concentration and make them feel more grown up".
And for parents with mixed-aged children, don't forget the invaluable resource in the form of older children. "Encourage older children to teach their younger siblings from time to time," says Dr Selina. "It will be a good break for you and will build confidence in the older sibling. It will also build communication skills, patience and empathy."
Dr Daryl is also quick to remind parents that they shouldn't be expected to become overnight teachers.
"Depending on the year level of students, there will no doubt be a need for parental supervision," he says. "While the aim will be for students to work as independently as possible, the reality is that some children will require more supervision than others. 
"I see the role of the parent as setting the learning environment, providing structure around learning times, supervising and answering questions that children may have but not being responsible for teaching. That said there is no doubt that parents will step in and act in a teaching capacity from time to time; however, this is not their primary role."
"Most teachers would prefer students to keep up with work so I would assume would make themselves free to answer questions quite quickly to help students get underway and continue to learn," says Ms S. "Parents shouldn't feel like they are in this alone and that schools are just dumping the students."
Creating an ideal distance learning environment
Heidi Soldat is primary teacher-trained and homeschools her two children, Ella, five, and Rafael, eight. She has a few tips for parents who are suddenly faced with children needing to learn from home.
Routine: Schedule activities, chores and family time on the calendar, blocking out solid chunks of learning time. Any bits left over can be for free play.
Set spaces: Have various spaces set up in different parts of the house. A play space, a learning space, a painting station, a sandbox in the yard, a reading corner. It doesn't have to be an entire room, it could be just a corner or wall. Get the kids to go to different spaces for various activities.
Snacks: Hide them out of reach. Instead, put out a tray on the bench with healthy snacks like nuts or fruit.
"While literacy and numeracy are the foundations for future success, equally important are problem-solving skills, emotional intelligence, mental health, even the ability to get along with your sibling," says Heidi.
"While the kids are at home, it's a perfect opportunity to give them these life skills. Yes, still keep up with the literacy and numeracy, but think of this time together as a precious gift. Share your family history with them, tell each other stories, watch a black-and-white movie, talk through their fears about COVID-19, share your faith story with them, bake a cake, make a mega Lego city, play shops with real money. The sky's the limit with play-based learning."
Kids at home? Here's what to aim for
Kids of any age
Tasks and assessments set by school are completed and met
Reading every day: This could be independent, you could read to them or even play an audiobook
Free writing: Encourage them to write in a journal or even draw a comic
Practical maths: Cooking, cleaning, maths games (either physical or digital) 
Physical exercise
Art or music: This can be free play
Challenges: If they are old enough to work independently, encourage them to work on a project, researching it and presenting it to you or your family
Social: Connect with friends online
Emotional: Find opportunities to offer a hug or to tell them "I love you", "I'm proud of you" or "You did that so well"
Spiritual: A time to connect with the Creator, pray and be reminded that God cares for us and has promised to meet our every need
Especially for younger kids
Fine motor skills: Lego, cutting, playdough, tidying up small toys
Imaginative free play: Focus on encouraging independence
Websites 
Here are some trusted websites to keep up-to-date with the COVID-19 situation:
How helpful was this article?
Click on a star to rate it!
0 / 5. 0
Be the first to rate this post!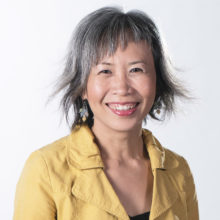 Melody Tan
Melody is project manager of Mums At The Table. She lives in Sydney with her husband and their preschooler son.
Related posts
Subscribe
Receive personalised articles from experts and wellness inspiration weekly!