On the hunt for the perfect Father's Day gift? We have 7 great gift ideas guaranteed to put a smile on Dad's face. And it won't cost the earth.
Father's Day 2023 in Australia is on September 3. Let's admit it. Buying presents for men can be one of the most difficult challenges on earth. Mother's Day gifts? Candles, breakfast in bed, massage, toiletries or even a personalised song, done. (Although truth be told, the best gift would be some time alone from the kids.)
Father's Day gifts on the other hand? Socks? Jocks? Bottle openers? It can be tricky finding the perfect present. Until you see our list, of course.
7 great Father's Day gift ideas
With the current sky-high cost of living, we've made sure these Father's Day gifts will make Dad will loved and appreciated without the high price tag.
1. Make a Father's Day card
It may sound really simple but could also be a unique and thoughtful gift. Get the kids to decorate and design the card, complete with a sweet message about just how special Dad is to them.
Stuck for words? Our free Father's Day questionnaire will provide the prompts and laughs.
2. Gift vouchers with a twist
You could choose to buy from a huge range of gift vouchers for things or experiences based on Dad's interests. Or you could get your kids to make their own booklet of personalised coupons for Dad to "cash" in. Ideas include:
Free car wash
A big hug
Dinner out
Help with lawn mowing
Movie night of my choice
An uninterrupted nap
Go out for ice-cream
Play my favourite card game
3. Organise a game of touch footy with his friends
Done correctly, this could be the perfect Father's Day gift for several sporty dads all at the same time. With the pressures of family and work, many fathers may have let their love of playing sport slide over the years. Get a few of his mates together at the park for an informal game of touch footy (or soccer, basketball or whatever Dad likes to play) while the rest of the families enjoy a picnic.
4. King for the day
Get the kids to take over Dad's chores for the day while he retreats to the man cave or even better, spend some good, quality time with you. Win-win!
5. Personalised Father's Day gifts
There are many places now that offer personalised printing for special occasions, whether it's a stainless steel water bottle, a key ring, a photobook, a coffee mug or more. Turn ordinary objects into unique Father's Day gifts with a personalised message, his name or even the children's photos.
6. Favourite memories photo collage
Collect all of the children's favourite photos of their memories with Dad. Print them out and pin them on a cork board in the form of a photo collage. It will make an amazing gift for the wall on his bedroom or home office.
7. Time to get cooking
Mums don't have the monopoly when it comes to breakfast in bed. Or you could get the kids to try their hand at dessert if Dad has more of a sweet tooth.
The ideal gift for Dad
The best Father's Day gifts don't necessarily have to be extravagant or expensive. Often, it's the handmade and personalised touches that make a gift more meaningful and cherished. Get the kids to take some time out to make Dad a gift that he's sure to love.
Be sure to take a photo of Dad's gift and tag us on socials!
How helpful was this article?
Click on a star to rate it!
0 / 5. 0
Be the first to rate this post!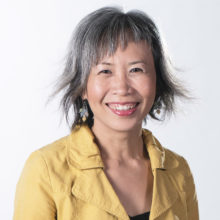 Melody Tan
Melody is project manager of Mums At The Table. She lives in Sydney with her husband and their primary-school-aged son.
Related posts
Subscribe
Receive personalised articles from experts and wellness inspiration weekly!