Looking to consume less meat or are you already vegetarian looking for more meat-free dinner ideas? These eight recipes are simple and perfect for busy mums, and they don't compromise on taste. 

I never thought I would live to see the day where being vegetarian was actually considered cool. OK, maybe not cool, but at least normal.
Today, even fast food chains offer veggie burgers (that actually taste good) and the number of people choosing to go meat-free is rising rapidly. In 2019, just over 12 per cent of the Australian population were vegetarian and new food products with vegan labelling almost tripled in the past five years.
It has never been easier to be vegetarian.
Watch below: Simple steps to becoming vegetarian
Meat-free alternatives
Twenty years ago, when I became vegetarian, cooking meat-free meals was rather different. Since vegetarianism wasn't mainstream, protein replacements often took the form of eggs, tofu or legumes. And forget fast food. The closest I could get to it was a falafel roll from the corner kebab shop.
While I still enjoy the traditional vegetarian protein sources today, finding products that look and taste like meat is a walk in the park. These can now be found in major supermarkets, often in the chilled aisle right alongside real meat products—and best of all, they are actually affordable.
One product I recently came across is v2 Plant Based Meat, which won the 2021 Product of the Year award. These are the same guys who created the Hungry Jack's Rebel Whopper, and their plant-based meat is developed in conjunction with the CSIRO and made in Australia.
The v2 mince actually looks like real mince and cooks the same way too. Because it came in a rather large pack (750 grams), it featured in several weeknight dinners: pasta topping, stir-fry with veggies, fried rice and even in an Indian curry.
My husband, who isn't vegetarian, actually enjoyed the mince. As a veteran vegetarian, I did enjoy the taste and flavour too, although my four-year-old, who has never tasted meat in his life, was less of a fan.
With the rise of meat-free alternatives, if you're not used to vegetarian dishes, you often don't even need to look for specific vegetarian recipes. Simply use them in place of meat, and you can still enjoy the same meaty texture and flavour, without needing to put much thought into changing how you'd normally cook.
But of course, if you want Meatless Monday, Meat Free May, No Meat May or your flexitarian diet to be even more affordable and "authentic", check out some of our vegetarian dinner recipes below. They could just be the meat-free dinner ideas you're looking for.
1. Chickpea shepherd's pie
This vegetarian shepherd's pie is hearty and filling, and packed with protein thanks to chickpeas. It's the perfect meat-free dinner idea for a cold winter's night. 
2. Spaghetti lentil bolognese
Channel your inner Italian with this super-quick pasta recipe that takes just 35 minutes to prep and cook. Pair it with your favourite veggies to up the nutrients. Broccoli, carrots, zucchini and even brussels sprouts (if your kids are that way inclined) all work.
3. One-pot Mexican quinoa
Quinoa isn't called a superfood for nothing. It's packed with protein, fibre, amino acids, and a whole bunch of vitamins and minerals. It's also gluten-free, which is great news for coeliacs. And this recipe is super because you simply have to mix in some black beans, veg and spices including cumin and paprika in one pot, cook for 20 minutes and dinner is served.
4. Baked sweet potato enchiladas
Get the kids to join in making this vegan-friendly dish by choosing and dropping in their preferred ingredients. You could also reduce the amount of sauce, skip baking them in the oven, pop in some meat alternatives and make fajitas instead. Or go snack size and make tacos.
5. Butter miso mushroom risotto
We all know how labour intensive cooking risotto can be. You have to constantly stir the pot and even then, you'd probably burn whatever is in the bottom. Cue the slow cooker. Simply throw in all the ingredients and set and forget. This is actually one of my favourite dinner recipes and I often double it so we have leftovers for lunch the next day. The recipe calls for Asian mushrooms, but even button mushrooms or portobellos work.
6. Peanut Thai noodles

Authentic Thai dishes often include fish sauce, which can be a problem if you're strictly vegetarian. This vegan recipe however, only has peanut butter, soy sauce, coconut milk and red curry paste (to taste), and takes just 15 minutes to prep and cook.
7. Easiest unlayered lasagna
If you shy away from cooking lasagna because of the amount of time it takes or because you always end up with one lasagne sheet that you don't know what to do with, this is the ultimate recipe for you.
8. Greek baked beans (Gigantes plaki)

This is a classic Mediterranean recipe where you bake giant beans in a rich tomato sauce. Serve with flatbread for a warm and hearty dinner, or simply enjoy the beans for a low-carb option.
Which meat-free dinner idea will you try tonight?
Going meat-free today goes beyond a salad or trying to convert a side dish into a main meal. And with the many meat alternatives readily available, you won't even miss the taste of meat.
Which meat-free dinner idea will you try tonight? If you do try any of our recipes, be sure to tag us (@MumsAtTheTable) on social media, or share it in our Facebook group. We want to see your creation!
How helpful was this article?
Click on a star to rate it!
0 / 5. 0
Be the first to rate this post!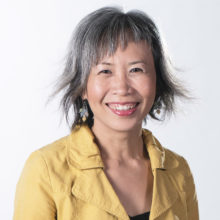 Melody Tan
Melody is project manager of Mums At The Table. She lives in Sydney with her husband and their primary-school-aged son.
Related posts
Subscribe
Receive personalised articles from experts and wellness inspiration weekly!