Warm up your winter nights with Gia, Olive and Shona's creamy spicy pumpkin soup recipe. Even if you're not vegan or dairy free, try this pumpkin soup with coconut milk and coriander—we promise you won't look back. 

Make sure you don't throw out the pumpkin skin as you can make even more delicious recipes with them!
Preparation Time: 15 Minutes
Cooking Time: 30 Minutes
Serves: 4–6
Ingredients
1½ tbsp oil

6 spring onions or 1 medium onion

1 kg Kent pumpkin, cut into pieces

1 garlic clove, chopped

1 tsp cumin seeds ground

1 tsp cinnamon ground

1 tsp coriander seeds ground

1 tsp turmeric ground

1 tsp chilli (flaked, powder or fresh)

2 tbsp chopped parsley

Salt and pepper to taste

3 cups vegetable stock

Optional: 1 tbsp honey
Method
Add all ingredients to a large, heavy saucepan and cook for 20 minutes or until pumpkin is tender.

Puree with a stick blender, or in a blender or food processor (allow soup to cool a little if using a blender or food processor).

Serve with chopped parsley, yoghurt, sour cream or cheese.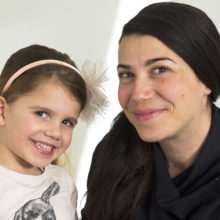 Gia Kavanagh
Gia runs her own catering business and is a community health presenter. She is often whipping up healthy, plant-based meals in the kitchen with her two sous-chefs (and children), Olive and Moses.
Related posts
Subscribe
Receive personalised articles from experts and wellness inspiration weekly!