Annual Book Week parade coming up? We've got you with these 16 Book Week costumes you can easily make at home.
It's that time of the year again: Book Week parade. The Children's Book Council of Australia's annual book week to celebrate books and the importance of reading has become a rite of passage for many school students.
Schools will often hold a Book Week parade, encouraging students to dress as the favourite characters from their favourite books. It's great fun for the kids, but for a non-crafty, non-creative mum, can become quite a bit of a headache—especially if it all needs to be done the night before (ahem, not speaking from personal experience here, of course).
Need some Book Week costume ideas? We're here to help.
Book Week 2022
Your child will be encouraged to come in their favourite book characters for Book Week parade. However, if you're struggling with ideas, you certainly can't go astray with dressing to the theme.
This year's theme is "Dreaming with eyes open . . . " and will happen from August 20 to 26.
What does it actually mean? That's open to interpretation, but with a bit of imagination, we'd like to think it's all about dreams coming true. Think fantastical, magical, out-of-this-world.
16 easy Book Week costume ideas
Ready to raid the op shop, the back of your wardrobe or become friends with the craft box? Here are 16 of the easiest costumes we found on the internet that you can easily replicate at home.
Want more ideas? Check out our Book Week costumes Pinterest board!
Alice in Wonderland costume ideas
Being in Wonderland is probably the most "dream with eyes open" experience you can have and it's a story that has captured many a little one's imagination for years. Alice may be the main character in the book, but don't overlook the others when it comes to easy Book Week costumes.
The key to this Mad Hatter costume is a tall hat. Once you have that, it's simply a matter of chaining spools of colourful thread together (hello, Spotlight), odd socks and ribbon remnants. You can make it more elaborate with a glued-together tea cup and saucer, and fancy cuffs and ribbons, but we won't tell if you don't.
Can't find a top hat? Make one yourself with a cardboard box and some fabric.
If you have a Cricut Maker and some iron-on vinyls, making these costumes will be a breeze. But even if you don't, paper, safety pins or glue on dresses can do the trick (it's just for a day, right?).
For a slightly less traditional take on Alice, why not recreate the scene of her growing out of White Rabbit's house? All you need is a cardboard box and some paint or felt-tip pens.
Where the Wild Things Are costume ideas
There are two ways you can swing this costume idea: With a brown paper bag or matching hoodie and track pants.
The Very Hungry Caterpillar costume ideas
This is a perfect last minute Book Week costume. The main challenge you'll have is finding papers or cardboard in the correct colours, but once you do, we're fairly confident you'll have a costume in no time.
The Wizard of Oz costume ideas
Sure, everybody knows about Dorothy but it can be difficult finding the right costume if you don't happen to have a blue pinafore handy (unless you repurpose their school uniform . . . now, that's an idea).
Want more ideas? Check out our Book Week costumes Pinterest board!
Don't overlook Tin Man and Scarecrow, which can be much easier Book Week costumes.
Thelma the Unicorn
The most challenging thing about this costume would be fashioning a unicorn horn from cardboard. Of course, you can always add wigs (for the tail and hair) and sparkly cardboard (for the hooves) for dramatic flair, but we are going for easy here, guys.
The Day the Crayons Quit costume ideas
A bit of colour coordination (and cardboard) is all you need for this Book Week costume.
The Gruffalo costume ideas
While there may be no such thing as a Gruffalo, kids around the world will of course tell you otherwise. Now, you could go all out and dress your child in big brown furry suit with a headpiece, or you can DIY a face mask and find whatever brown clothes your kid happen to have.
The Chronicles of Narnia costume ideas
There are so many Book Week costumes that can come out of this well-loved series, the hardest thing you'll have to do is pick a character.
Want more ideas? Check out our Book Week costumes Pinterest board!
Brown pants, beige top, bright red scarf and some cardboard horns are really all you need to rock Mr Tumnus.
Forget Elsa and Hans and opt for the original cold villain, the White Witch.
With plenty of lion mask tutorials, an Aslan Book Week costume would also be pretty easy to create.
Looking for a new book for your book worm? Here are some ideas:
Share your Book Week costumes with us
Do you have a great Book Week costume? Our Mums At The Table community would love to see it. Tag us on the socials so we can share it with everyone!
How helpful was this article?
Click on a star to rate it!
5 / 5. 1
Be the first to rate this post!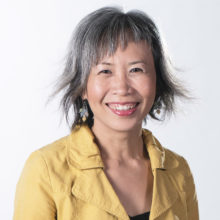 Melody Tan
Melody is project manager of Mums At The Table. She lives in Sydney with her husband and their primary-school-aged son.
Related posts
Subscribe
Receive personalised articles from experts and wellness inspiration weekly!