After school care services are much needed for most parents who work full-time, but do we ever consider just what happens when our kids are there?
My four-year-old starts kindergarten next year (which in NSW means he's in primary school) and with the school day finishing much earlier than our work day, after school care programs played a large role in my husband and my enrolment considerations.
However, in my enquiry about OSHC services, it never once occurred to me to dig too deeply into what they actually do. I was happy with the staff member's explanation that the out of school hours care services involve some form of "enrichment" program, afternoon tea and homework supervision by an educator.
To be honest, I think simply hearing the fact my son's homework will be supervised by someone else and finished by the time he was home was enough to win me over.
Concerns surrounding out of school hours care
While there's no doubt most before and after school care services are of high quality, meeting the national quality standard and conducted in a safe environment, there are growing concerns surrounding children's level of physical activity.
Research from a recent University of South Australia (UniSA) study showed that as much as 79 per cent of OSHC sessions are sedentary. School-aged children, it would seem, were receiving way more screen time at their outside school hours care services in comparison to the amount of physical activities.
In Australia, less than one in four children achieve the recommended 60 minutes of physical activity each day. On average, primary school-aged children (aged 5–14) spend more than two hours each day sitting or lying down for screen-based activities.
At Mums At The Table, we have always advocated that not all screen time is bad and as mums, we shouldn't feel guilty when we hand over a device, so long as we have established firm, consistent boundaries. However, balance is always the key, and screen time should not come at the expense of physical activity, so crucial for healthy development.
New Australian guidelines for kids in after school care
Together with the research into children's activity levels in after school care, UniSA also delivered what is considered to be world-first national-level guidelines.
Source: Development of Australian physical activity and screen time guidelines for outside school hours care: an international Delphi study
The guidelines specifically encourage energetic play while discouraging screen use:
Before school care should schedule 45 minutes of physical activities and no more than 30 minutes of screen time.
After school care should schedule 90 minutes of physical activities and no more than 60 minutes of screen time.
Vacation care programs should schedule at least 2–3 hours of physical activities and no more than two hours of screen time across the whole day.
UniSA PhD candidate Rosa Virgara and Professor Carol Maher found that for children to achieve sufficient physical activity during OSHC, it should be provided on a 3:1 ratio—that is, that three times the opportunity for exercise is needed for children to achieve sufficient physical activity during OSHC.
"The main physical activity concept across all aspects of OSHC was that it should be play-based and fun, with ample opportunity for free active outdoor play, rather than being structured and run like a physical education class," says Rosa.
"The emphasis on free play is consistent with other research that shows that over half of children's physical exercise is accumulated during outdoor free play.
"Screen time, if offered at all, should be limited and balanced with physical activities, while quiet sedentary activities should be available to allow children to self-regulate and move freely between active and quiet play."
After school care: Not just about meeting national quality framework
When considering OSHC or school holiday programs, UniSA's study has shown it's important to not simply look into whether it meets the national quality framework. While a caring environment is vital, your child may also benefit from programs that organise more free active outdoor play that encourages them to be involved in physical activities.
And if your OSHC provider doesn't meet the national guidelines for the screen to physical activity ratio, it might be time to ask them about it.
How helpful was this article?
Click on a star to rate it!
0 / 5. 0
Be the first to rate this post!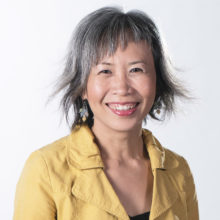 Melody Tan
Melody is project manager of Mums At The Table. She lives in Sydney with her husband and their primary-school-aged son.
Related posts
Subscribe
Receive personalised articles from experts and wellness inspiration weekly!