These are the books you want your kids to read when you realise the future of our world lies in their hands.
1. Earth Heroes
Lily Dyu
Nosy Crow
A$19.99 | NZ$22.99
From fighting climate change à la Greta Thunberg to building windmills to harness energy for his family farm in Malawi, from teenagers to seniors, from Bangladesh to the United States, this is a collection of 20 inspiring stories of individuals who are doing their bit for the environment. It's easy to read—written for an older primary audience—and connects with them on a topic that this current generation is all-too-aware of. And as the author urges, "Our individual actions make a difference too. Small steps are just as important as big ones—and everyone can demand change. . . . You too can change the world."
2. Bold Tales for Brave-hearted Boys
Susannah McFarlane
Allen & Unwin
A$24.99 | NZ$27.99
The fairytales you grew up with, but not as you know it. Four timeless classics, Jack and the Beanstalk, Hansel and Gretel, The Emperor's New Clothes and Sleeping Beauty, are told from a completely different perspective more suited for today's children. The author tries a little too hard to be politically-correct at some points, but at its heart, this is a book you want to read to your kids (boys and girls), to instil in them qualities to help make the world a better place. Suitable for middle-graders to read independently too.
3. Take Heart, Take Action
Beci Orpin
Lothian Children's Books
A$19.99 | NZ$24.99
Not your typical preschool picture book in that there isn't a narrative or a story. Instead, what you'll find are talking points or conversation starters on the different things kids can do to make a positive impact on the world today. There is even further expansion on how to broach the various topics—from "be kind", "save water" to "consume less"—at the back of the book.
How helpful was this article?
Click on a star to rate it!
0 / 5. 0
Be the first to rate this post!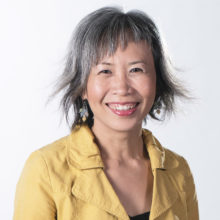 Melody Tan
Melody is project manager of Mums At The Table. She lives in Sydney with her husband and their primary-school-aged son.
Related posts
Subscribe
Receive personalised articles from experts and wellness inspiration weekly!