Editor's note, June 29, 2022: From July 1, 2022, parents of all new babies in NSW and the ACT will be offered free tests for both severe combined immunodeficiency (SCID) and spinal muscular atrophy (SMA) within 48–72 hours of their baby's birth. This follows a successful four-year trial as part of a research pilot program that came about due to Rachael Casella's relentless campaigning. This is her story. (QLD, VIC and WA are expected to roll out the same tests in the near future.)
On March 11, 2017, baby Mackenzie was born to proud parents, Jonathan and Rachael Casella, both detectives with the Australian Federal Police. She was healthy, happy and absolutely beautiful. For the first nine weeks, the little family lived in the familiar newborn bubble. Sure, there was the lack of sleep, but there was also an absolutely gorgeous and long-awaited-for new addition to the family.
Then their world came crashing down. Little Mackenzie was diagnosed with spinal muscular atrophy (SMA), an inherited genetic condition with a high mortality rate (usually around eight months old, rarely beyond two years old).
The Casellas had no family history of genetic conditions and they certainly had no idea they were carriers of SMA. The only way to find out would have been to undergo genetic carrier screening. Unfortunately, at that time, genetic carrier screening not only wasn't offered to seemingly healthy prospective or pregnant parents (unlike tests for Down syndrome), but was not something most medical practitioners were even aware of.
The test—if you could convince a medical practitioner to give you one—was available, but could be prohibitively expensive (back in 2016, couples who had a family history could be referred if they told their medical practitioners about it, but would only be tested for the specific condition). This, even though more than 95 per cent of babies born with a genetic disorder have no known family history.
"We would have taken up the screening if we knew it existed—I asked Jonathan to get his sperm checked before we even started trying—we would have absolutely taken the test but were never offered it because we don't have a family history," Rachael says.
Celebrating Mackenzie
Rachael outlines her struggles, tough decisions and ultimate heartbreak of watching seven-month-old Mackenzie take her last breath, in her book, Mackenzie's Mission. It was a book that left me in tears in many places, and in awe of Rachael's strength in others.
The book is a memoir, but is also a tribute and celebration of little Mackenzie's life, and is filled with incredible love and tenderness, and the raw ache of never being able to see her grow up. The chapter, "Losing Mackenzie", was particularly difficult to read.
"The main reason [for writing the book] was to yell [Mackenzie's] name from the rooftop, but also to tell everyone about genetic carrier screening," Rachael says.
The genesis of Mackenzie's Mission was Mackenzie's diagnosis, when Rachael—who confesses to not be a writer—was looking for a way in which to remember her daughter. It started on Instagram (@mylifeof_love), where her posts gained a following. Next came a blog when people wanted to find out more about genetic carrier screening, and this was soon followed by the book.
What Rachael didn't expect was that she would go on to include in the book the multiple rounds of IVF that she and Jonathan had to go through, as well as the grief that they then have to face, both with failed IVF attempts and the loss of Mackenzie's siblings, including Bella and Leo.
While chatting with Rachael on the phone, I noticed she sounded a little stressed and worried. It wasn't long before I discovered why: She was awaiting the results of their embryos from their latest round of IVF—which was put on hold for a few months due to COVID-19 restrictions.
Mackenzie's Mission
Rachael's campaign for free genetic carrier screening to be made available to all potential parents began while Mackenzie was still alive. She admits her campaigning was initially simply driven by anger—after all, whatever the outcome, Mackenzie's fate was already determined.
"As I was asking all these questions and learning about genetics, I suddenly realised that what happened to us didn't have to happen to us. How were we not offered the [genetics] test?" Rachael tells me. "I needed to direct my anger somewhere. I just decided this has to stop and that it can't keep happening to other families."
So Rachael wrote to all 275 members of the Australian government and eventually got the attention of health minister Greg Hunt.
Finally, in May 2018, on Australia budget night, just over six months after Mackenzie died, the Australian government announced the start of a genomics mission that would offer subsidised screening for all, while raising awareness among medical professionals, as well as a focus on research and treatments. Its name? Mackenzie's Mission.
"Through Mackenzie's Mission, the minister [Greg Hunt] and his team were giving us everything we asked for—everything," Rachael wrote in her book.
And at the start of 2020, on June 1, full-scale recruitment for a A$20 million reproductive genetic carrier screening study commenced in four of Australia's states and territories, ahead of a national expansion in 2021.
In a world first, 10,000 volunteer couples were tested to see if they carry the faulty genes that give them an increased chance of having a child with a severe genetic condition. Ultimately, it aims to offer the screening for free to every couple in Australia who chooses to have it.
The study will help potential parents identify and prepare for any possible genetic issues in their baby. (Scroll to the bottom to read more about what parents can do with the results of genetic carrier screening.)
"I'm so excited to see her legacy because there's just been so much hard work from so many people," says Rachael—and you can hear the joy in her voice. "Mackenzie's Mission has dozens of committees and I sit on four of them—I know how hard people have worked. I feel very humbled they have done all the work under the name of our daughter."
Life after Mackenzie
Talking to Rachael and reading her story, with one tragedy after another, it's hard to believe just how unfair life has been for them. And while there will always be a tinge of sadness following both Rachael and Jonathan around, they have chosen to focus on the kindness they have received and not on the pain they've experienced.
As Rachael wrote in her book, "We have started to laugh again, and in most moments I believe we will have a happy life in the future. I hope we will create more children, that we will be a family and our lives will involve Mackenzie's memory. But even if good things happen to us, sadness will always sit alongside joy. Happiness will always be complicated for us. It is not as simple as 'moving on'."
Today, on top of her full-time work with the Australian Federal Police, Rachael is also working on programs to educate medical professionals about the availability and need for genetic carrier screening. She has also recently become a partner of the Pink Elephants Support Network for early pregnancy loss, to help them set up an arm that focuses on termination for medical reasons.
"I'm trying to turn all the negatives we've had into positives by helping other women, because if positives don't come from it, then what's the point? I wouldn't get out of bed," says Rachael.
The day after my phone call with Rachael, I found this on her Instagram:
I can only pray for them that this is the beginning of the joy they so badly deserve.
[Editor's note: Rachael and Jonny are now raising Zac and are expecting another boy.]
The aim of genetic testing
Genetic carrier screening isn't about discouraging those with genetic disorders to not have babies, much less about eugenics or the advocating of termination of pregnancies for medical reason—it's about couples having options. It's aimed at providing people with enough information to make the right choices for their circumstances.
"We don't regret Mackenzie and we would love her any way. She was everything to us and I would never take her life back, but I would also never knowingly let a child go through that," Rachael says.
The philosophy behind the book, Mackenzie's Mission, and Mackenzie's Mission, Rachael says, is simply about having the information to make the right choices and decisions based on an individual's situation, values and beliefs. The following is an edited outline from Mackenzie's Mission, which further explains the choices parents have with genetic carrier screening.
"When a child is given the faulty gene associated with a genetic condition by both parents, they will be affected by the genetic condition as they have two faulty genes and no healthy copy to take over. On average, each and every one of us carries three genetic disorders in our DNA that could be passed onto our children."
If genetic testing reveals one or both parents are carriers of a genetic disorder and are at risk of passing it on to a child, there are options.
1. Treatment
Genetic problems often don't surface until babies are a few weeks or months old. If the genetic condition has a treatment or a cure, the sooner treatments are started, the better in most circumstances.
2. Quality of life
Some genetic disorders can be severe, serious or life-threatening with limited or no treatment. Others may result in a miscarriage, stillbirth or a child who will have to live with the condition or pass away prematurely.
3. In-vitro fertilisation (IVF)
Through IVF, a fertility specialist can test embryos for any genetic conditions so only healthy, unaffected embryos will be implanted in the uterus.
---
Mackenzie's Mission is written by Rachael Casella and published by Allen & Unwin.
How helpful was this article?
Click on a star to rate it!
0 / 5. 0
Be the first to rate this post!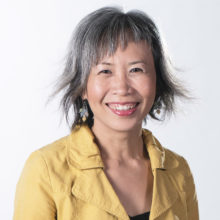 Melody Tan
Melody is project manager of Mums At The Table. She lives in Sydney with her husband and their primary-school-aged son.
Related posts
Subscribe
Receive personalised articles from experts and wellness inspiration weekly!