Here are some of the best school holiday activities parents can do to keep the kids entertained these school holidays.

Even though the school holidays are fast approaching, some parents (read: me) may not have been organised enough to come up with a complete school holiday program.
Just how are you going to entertain the kids when school is shut and all their normal extracurricular activities are on break? There's only so many Lego challenges you can set them before they believe they've run out of fun things to do.
Before we share some great school holiday ideas from the mums in our trusty community, resident psychologist Collett Smart has a reminder for every parent struggling to come up with fun school holiday activities. "You don't need to entertain your children all the time," she says. "Children need to learn to be responsible for their own fun."
In the video below, she shares a strategy on how parents can manage all the demands of the school holidays.
Hint: Take it as the perfect time to teach your kids how to schedule and plan their lives.
What to do when the kids complain "I'm bored"
Before we talk about some fun school holiday activities, let's take a moment to talk about boredom. Far from being an unnecessary "evil", the Little People, Big Lives Report from Sanitarium and the University of Notre Dame found that boredom plays an essential role in developing creativity, resilience and resourcefulness.
It's often more positive for children to find their own way out of boredom by engaging in active play, than to be provided entertainment upon request.
Can't think of what to do? Create a Boredom Box! Sit down with your kids to write down every play activity you can think of on little paper notes and put them in a box. Whenever you hear "I'm bored!"—point them to the box for inspiration.
7 ideas for school holiday activities
Even if your kids are planning their own school holiday fun, they'll probably still need some help when it comes to activity ideas. Or maybe you're looking for some ideas to spend quality time with them.
Here are seven things to consider:
1. Spend time in nature
This is especially great for getting your kids off the screen. Activities that involve being out in nature and parklands have also been scientifically proven to improve our moods. You could make a day trip out of it by visiting the botanic gardens or just stay local and hang out at your local park.
I used to spend a lot of holiday times in parks. We did nature walks in the local bush and around the local streets. —Sue
Bush walks, bike or scooter riding, picnics, explore new parks. —Aimee
Random walks. —Kirsten
We just did really simple things such as meeting at a park for a picnic or the kids would go to a friend's house or come to my house to play. —Julie
I remember my mum used to take us to plant nurseries in spring to see all the flowers. My sisters and I would push each other in the plant trolleys (and only sometimes got in trouble). —Maryellen
Head up the mountains for a fire and marshmallows in winter or a day at the lake in summer. —Rachel
During hot days, you could visit water parks or playgrounds with water play features, or you could look for an adventure park to develop your child's gross motor skills.
Visiting wildlife parks, going on treetop walks or even enjoying a mini golf session are good excuses to be out in nature as well.
2. Museums and galleries
Art galleries, discovery centres, maritime museums, planetariums and local history museums are not just for rainy days. From personal experience, I can attest to the fact children actually do enjoy looking at the displays. Warning, some may get overexcited and bound from one exhibit to the next and back again—like my four-year-old did—giving you your workout for the day.
Some museums will also do behind-the-scenes or free guided tours that you can take advantage of.
Check out the video below if you want some money-saving tips when eating out in the city.
3. School holiday workshops
These are generally run by organisations such as your local council or school, or even private businesses offering "school holiday intensives" where your child could pick up new skills. Some school holiday programs even run longer hours, so you don't need to worry about picking them up at 3pm.
Some areas have out of school care which also covers holidays. —Dorothy
If you search your local area, they usually have events coming up for the kids. . . . We have signed up to do Wildlife Rangers at the museum. —Ange
4. Call in favours
If you're lucky enough to have family nearby, it's time to cash in on any favours owed or even to owe one or two. This could also be the time when it pays off to be friends with the parents of your children's friends. And in a surprise twist, you can often benefit from offering to babysit (especially older kids).
Sleepover at grandparents. —Aimee
My mum used to save as much of her leave as possible and take it over holidays where she could. The rest of the time I was sent to my grandparents' house. —Demi
I work with a group of other mums and we take turns. —Adine
Before we had kids we were normally the holiday babysitting service and even with kids and living two hours away, not much has changed; the [other] kids still ask to come. I end up working from home with all the kids. . . . my babies are easy, they love their big cousins and are happy following them around trying to do what they are doing. —Anna
They do activities with my family. —Del
Activities included going to the local swimming pool, movies with cousins if we were really good, running errands, plenty of sleepovers at cousins' homes and vice versa, and sometimes spent at my parents' places of work. —Fiona
5. Don't overlook staying at home
Staying at home may sound boring, but children can actually be duly entertained.
I remember watching classic TV and making forts with the couch and blankets, and diving, running, jumping and tumbling around the house with my brother. —Rachel
Cooking together. —Aimee
Both my husband and I work full-time from home. To keep our little one entertained we rotate using the office. Might be a bit harder but I usually sit in the play area and work. She'll happily play with her toys, watch TV and won't really interrupt unless she wants something. I give her snacks and water and she's happy to have me around even if we aren't playing together all the time. —Sophie
Last round of holidays I did a chart and printed it to put on the fridge and they got to pick from the list what they were going to do on what day. If it was something I had to help with I could plan for it and they couldn't complain since they chose. —Anna
6. Enjoy a staycation
Whether you're in Australia or New Zealand, we have some of the most beautiful locations in the world right in our own backyard. Day trips can also be more cost effective since you won't have to pay for plane tickets or hotel accommodation.
7. Try something new
Great holidays often revolve around having new and fun experiences, but there's no reason why you can only have those when you're away from home. Websites like Groupon, Spreets and Cudo offer fun activities for the kids that are deeply discounted off the regular price, including a two-hour trampoline park and ninja warrior course, a snorkelling tour along the coastline, a deep sea fishing experience and whale watching.
How helpful was this article?
Click on a star to rate it!
0 / 5. 0
Be the first to rate this post!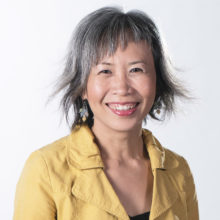 Melody Tan
Melody is project manager of Mums At The Table. She lives in Sydney with her husband and their primary-school-aged son.
Related posts
Subscribe
Receive personalised articles from experts and wellness inspiration weekly!