The idea of it was appealing: An easy drive, beautiful scenery and wide, open spaces. The Hunter Valley in New South Wales may be more renowned for vineyards, cellar doors and weddings, but shouldn't be overlooked as a destination when you have kids.
While an easy day trip away, driving to the Hunter Valley Gardens still requires planning when it involves children. My top five tips for travelling to the Hunter Valley Gardens are at the end of this article.
Departing from Sydney's Upper North Shore, we started our journey up north just past nine in the morning. I loved the fact it was a leisurely start. We woke up to our alarm, had breakfast, got dressed, packed the car and we were on our way. All of which was done without the usual rush required to ensure we arrived at our destination at a specific time. I had a vague plan, but also had the luxury of having a whole day ahead of me.
The night before, I had packed a picnic lunch with the plan of arriving at the Hunter Valley Gardens at around lunchtime, following a short detour on Tourist Drive 33 and visit to the historic village of Wollombi. Then there were also snacks to tame a hangry beast, I mean, child, and a stack of paper and assorted crayons, pencils and textas, that came into the front of the car with us.
Driving to the Hunter Valley Gardens
The drive started off pleasant enough and there was not much traffic at that time of the day. There were a few trucks, which Elliott had fun spotting and "racing". Drawing and a Spotify playlist of children's songs kept him entertained.
Not long after we turned off the Peats Ridge exit to go on Tourist Drive 33, just under an hour of driving, he started getting a little antsy. Thankfully, by this time, we were driving past farmland, which meant we could point out greenhouses, animals and various crops. We also tried to convince him to close his eyes and have a rest, which bought us probably 15 minutes of peace.
Tourist Drive 33 is a beautiful scenic drive filled with lots of gentle twists and turns. Part of the route still features the original road built by convicts in the 1800s. We drove through wide open spaces at some points and thick bush on both sides at others. We saw plenty of signs for fire trails, which suggested great walking tracks, although we didn't stop to explore any.
The main disappointment was we never saw many convict-built "bridges and culverts", or maybe we did and didn't recognise them! Another downside to the drive was a lack of scenic lookouts you could stop at to admire the view—we had to make do with catching glimpses of tree tops and gorges while driving.
However, it was an interesting alternative to the more direct M1 freeway and certainly worth doing at least once. Being able to visit the little village of Wollombi, about three quarters of the way into our trip, was also a delightful highlight and timed perfectly for Elliott to get out and stretch his legs.
Visiting Wollombi
Census lists Wollombi with a population of 260 and is rich in Indigenous history. The Wollombi Cultural Centre offers walking trails, but was closed—as were most of the few other shops in town—as we had arrived mid-week.
We were able to visit the Harp of Erin Gallery Café & Theatre, which like many stores in little villages, also doubled as the Wollombi General Store. An interesting thing we pointed out to Elliott were the pigeon holes behind the counter, which served as "mailboxes" for the residents scattered around.
Wollombi was just the stop we needed to have a wander around the various historic buildings, a cute little church building and quaint shops (most were shut because it was mid-week), all within a few hundred metres of each other. We spent some time at the antiques/brick-a-brack shop. Even though it was closed, outside the store and on the grounds were filled with all sorts of interesting items and sculptures that we could look at, including a giant robot made out of spare parts at the front of the shop.
Legs stretched and tummy filled with snacks, Elliott happily and readily returned to the car for us to continue the next hour of our journey to the Hunter Valley Gardens.
Our Hunter Valley Gardens experience
We arrived at the Hunter Valley Gardens at around lunchtime. Having missed the Hunter Valley Gardens exit at the roundabout (an almost impossible feat), we had pulled into McGuigan Wines to turn around when we spotted picnic tables on its vast property. That was where we ended up having our picnic lunch, but there are also plenty of beautiful lunch spots available just before you enter the Hunter Valley Gardens, at its shopping village or even just before its ticket entrance.
Being school holidays, the Hunter Valley Gardens itself was busy and we had to park in the overflow carpark. It was still a short trek to the entrance, where we were provided a normal map and a Mega Creatures map (their special exhibit at that time).
The Mega Creatures were impressive, not just because they were, well, mega, but because great effort had been taken into making them seem as lifelike as possible. While they stayed in one spot, their various movements (wings flapping, head shaking or nodding, mouths opening . . . ) were smooth, and these creatures actually blinked and were made to look like they were breathing. Between the sound effects and movements, there were moments I had to remind myself they weren't real.
Elliott was highly concerned and rather tentative when he first encountered them—I could tell by his hesitant walking and grip around my hand—but after we convinced him they weren't real, he relaxed and was appropriated awed.
Without much blooming flowers around—it was autumn—it was easy to see why the Mega Creatures was the highlight of the Hunter Valley Gardens. Elliott had fun going from creature to creature, exhibit to exhibit, although I don't think they were meant to be educational in nature. Only same creatures had names, others had further information (which could not be trusted as they contradicted each other) while the rest had to be identified by consulting the Mega Creatures map—unfortunately, we misplaced ours early on.
Still, it was fun to wander around the grounds and be startled by what was around the corner. Being daytime, the three-metre-high volcano didn't erupt, but was belching smoke. At one point, we ended up in a giant tent with three or four sandpits, where the children could have a go at being palaeontologists, uncovering "dinosaur bones".
It was here where a "walking dinosaur" and its "keeper" made an appearance, and was immediately swarmed by children within a kilometre radius. Elliott was less impressed ("Move me away, Mummy," he requested), but those who stayed and patted him gently were rewarded with purrs. A purring T-rex, who knew? It was a cute and amusing feature.
Hunter Valley Gardens highlights
Another massive highlight the kids would have for visiting the Hunter Valley Gardens would be the rides. At $5 a ride, they were fairly affordable, especially when I limited Elliott to choosing just one. With choices such as a merry-go-around (parents can stand next to their kids for free), teacup ride and a more exhilarating swing ride (Elliott only just passed the height restriction), he settled for the Ferris wheel, which gave us beautiful panoramic views at the top. Great choice, Elliott!
Storybook Garden is probably another Hunter Valley Gardens feature that most children would enjoy exploring. Fairy tales come to life thanks to the various statues, and it was fun to pose with the different characters and props from Elliott's favourite stories and rhymes.
The Alice in Wonderland Mad Hatter tea party display in the middle was sadly, a bit of a disappointment. The table (and tea party attendees) was in need of a good clean and there was a rather foul-smelling concoction of decaying plant matter and mosquito larvae brewing in some of the tea cups. We hastily took some photos and left—while holding our breaths.
If the Mega Creatures display is still on when you're visiting Hunter Valley Gardens, be sure to check out the dome-like structure near the Ferris wheel, where you'll enter a magical garden (or swamp) of dinosaurs, eggs and twinkling lights. The brachiosaurus display was also quite breathtaking, as the only creatures extending past the tree lines.
We left the Hunter Valley Gardens at closing time (4.30pm) after exploring its grounds as directed by a four-year-old (read: in no particular order) and it was an extremely pleasant day trip. While the carpark looked full, the Gardens was large enough that it never felt crowded and we were able to roam in relative peace. There were enough going on for a four-year-old to look at and wide, open paths for him to sprint on.
As we exited the Gardens, I thought our next agenda item would be to get in the car and drive home. Elliott, however, had other ideas. Having spied a playground at the shopping village on his way in, he easily found his way there through the inbuilt GPS that all children seem to have when it comes to play areas.
The Hunter Valley shopping village playground looks like it has recently been upgraded and is fully fenced. Featuring a water play area, a couple of swings and some climbing and sliding equipment, it was small and simple, but enough to entertain a four-year-old. There were also paths around where he could ride his scooter, which he did, with whatever energy reserve he had left.
The most unbelievable part of this entire journey? It wasn't that Elliott fell asleep not long into the drive home (this time via the M1) but that he chose to skip dinner when we arrived home at around seven, opting to go straight to bed instead. So we had a surprise quiet evening, although truth be told, we went to bed pretty early ourselves.
Top tips for travelling to the Hunter Valley Gardens
Pack snacks and in-car entertainment for the kids.
Bring water bottles. I couldn't easily see any bubblers on the grounds.
For extra cost-savings, pack a picnic lunch. You can't bring your own food into the gardens (and you probably don't want to lug it around as you're exploring), but there are plenty of potential picnic spots outside.
If you have the time on your way up, turn off the M1 freeway at the Peats Ridge exit and follow the signs to Tourist Drive 33. You'll drive past farmland and there are plenty of animals to spot. Visit the cute, historic village of Wollombi.
In case the kids still aren't tired after a full day of exploring, the Hunter Valley Gardens Shopping Village features a fully enclosed playground.
---
Disclosure: While the opinions in this review are independent, the article was made possible courtesy of a free family pass to the Hunter Valley Garden.
How helpful was this article?
Click on a star to rate it!
0 / 5. 0
Be the first to rate this post!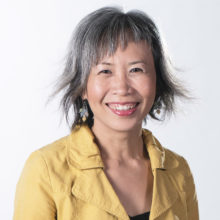 Melody Tan
Melody is project manager of Mums At The Table. She lives in Sydney with her husband and their primary-school-aged son.
Related posts
Subscribe
Receive personalised articles from experts and wellness inspiration weekly!