Looking for inspiration? Or just curious how unique your baby's name is? The top baby names for 2023 are in.
Market research company McCrindle has crunched the numbers and uncovered the hottest names for 2023, using data from the top names given to babies last year in every Australian state and territory.
"Classic names are still popular for baby boys and girls [but] gender-neutral names are becoming increasingly popular," McCrindle's report, Baby Names Australia 2023, states. "Unique spelling and variations are trending, as parents look for distinctive ways to make traditional names stand out."
After getting bumped into 2nd place last year by Isla, Charlotte reclaims their position as Australia's top baby girl name (a title it held since 2015). Over in the boys' list, Oliver tops the most popular boys name in Australia for the 10th year in a row. Oliver is also the most popular name overall—the only name to occur over 2000 times in 2022.
And while the rest of the top 10 girl's lists look pretty similar to last year, Hudson and Luca have replaced Thomas and Lucas in the boys' list.
Is your baby's name on the list?
Top 10 girls' names
Charlotte
Amelia
Isla
Olivia
Mia
Ava
Matilda
Ella

Grace

Willow
Top 10 boys' names
Oliver
Noah
Leo
William
Henry

Jack

Theodore
Hudson

Charlie

Luca
New names enter the Top 100
Seven boys' and five girls' names made a debut in the Top 100 this year.
The new names for boys are:
Remy
Roman
Alfie
Reuben
Koa
Louie
Tommy
Over in the girls' camp, new names this year are:
Eliana
Thea
Margot
Maisie
Gracie
Other trending names of 2023
Based on the the popularity of some names over the past decade, it is predicted these will make it into the top 10 in the next few years.
Girls:
Ellie
Violet
Willow
Olive
Eloise
Boys:
This year, McCrindle has found that "when it comes to boys' names, short names are more popular. Also, it is likely that The Royal Family (and popular shows like Bridgerton and The Crown) continue to inspire more regal names for girls, with noble-associated names growing in popularity in recent years."
And if you've decided not to find out the gender of your baby, there are some options for you too. Charlie, Riley, Jordan, Jesse, Casey, Morgan, Jamie and Taylor appear on both the girls' and boy's Top 100 list.
In addition to gender-neutral names, it is also becoming more common for a traditionally boy or girl name to be spelled differently for their child. Examples include Oliver/Olivia, Billy/Billie, Remy/Remi and Harry/Harriet.
How helpful was this article?
Click on a star to rate it!
0 / 5. 0
Be the first to rate this post!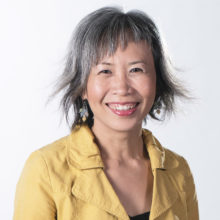 Melody Tan
Melody is project manager of Mums At The Table. She lives in Sydney with her husband and their primary-school-aged son.
Related posts
Subscribe
Receive personalised articles from experts and wellness inspiration weekly!