Looking for inspiration? Or just curious how unique your baby's name is? The top baby names for 2022 are in and for the first time in seven years, Australia has a new most popular baby girls' name.
Market research company McCrindle has crunched the numbers and uncovered the hottest names for 2022, using data from the top names given to babies last year in every Australian state and territory.
"Millennial parents . . . are still looking to be unique for girls' names, while relying on more traditional names for boys as well as drawing inspiration from colours, places, nature and the Royal Family to choose a name for their baby," McCrindle's report, Baby Names Australia 2022, states.
For the first time since 2015, Australia has a new top baby girl name: Isla. It's a name which has seen a rise in popularity in the past 10 years, jumping up 30 positions to land in 4th position in 2020. Charlotte, the former number one however, continues to hold strong in 2nd place.
Over in the boys' list, Oliver continues to hold strong to first position, where it has been for the past nine years. It's also the only name to be given to over 2000 babies in 2021.
And while both the rest of the top 10 lists look pretty similar to last year, Ella has replaced Chloe in the girls' list and Theodore in place of Elijah in the boys'.
Is your baby's name on the list?
Top 10 girls' names
Isla
Charlotte
Olivia
Amelia
Ava

Mia

Grace

Willow

Matilda
Ella
Top 10 boys' names
Oliver
Noah

Jack

Henry

William
Leo
Charlie
Theodore

Lucas

Thomas
New names enter the Top 100
Three boys' and six girls' names made a debut in the Top 100 this year.
The new names for boys are:
They replace:
Over in the girls' camp, new names this year are:
Riley
Lyla
Indiana
Nora
Heidi
Zoey
They replace:
Molly
Sarah
Annabelle
Maddison
Isabel
Clara
Other trending names of 2022
Based on the the popularity of some names over the past decade, it is predicted these will make it into the top 10 in the next few years.
Girls:
Mila
Sadie
Remi
Maeve
Delilah
Boys:
Arthur
Ari
Ezra
River
Theo
Billy
Luka
This year, McCrindle has found that while parents are "drawing on more original and traditional names for boys, there is greater variety in the names parents are choosing for their daughters. The top boys' name Oliver (2263 occurrences) has 32 per cent more occurrences than the top girls' name, Isla (1539). Additionally, 15 boys' names have over 1000 occurrences, compared to just 10 girls' names".
And if you've decided not to find out the gender of your baby, there are some options for you too.
Charlie appears on both the girls' and boys' Top 100 list with exactly the same spelling. (Charlie is at #80 for girls and #7 for boys).
Riley is at #86 on the girls' list and #50 on the boys'.
How helpful was this article?
Click on a star to rate it!
0 / 5. 0
Be the first to rate this post!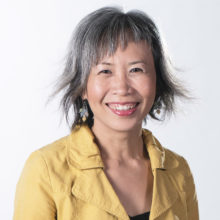 Melody Tan
Melody is project manager of Mums At The Table. She lives in Sydney with her husband and their primary-school-aged son.
Related posts
Subscribe
Receive personalised articles from experts and wellness inspiration weekly!