5 good books to read to your preschoolers
The following new release books can help with anything from aiding your child to identify their feelings to encouraging them to be social justice advocates. 
1. Duck Duck Moose
Lucinda Gifford
Allen & Unwin
A$19.99 | NZ$22.99
There are so few words in this book but so many bright, colourful and fun illustrations to enjoy. Take the time to help your child explore the unwritten details and subtle emotions of each page, helping them to learn about feelings, empathy and rhyme.
2. My Culture and Me 
Gregg Dreise
Puffin Books
A$24.99 | NZ$30.00
While this book will be particularly poignant for those with Aboriginal heritage, the message of proudly embracing one's cultural heritage is universal. It's also a good introduction to children of Indigenous cultures and the narrative's rhyming words are soothing and engaging.
3. Every Child a Song
Nicola Davies & Marc Martin
Wren & Rook
A$26.99 | NZ$34.99
Introduce concepts of human rights and social justice to your preschooler with this lyrical and beautifully illustrated book. This book is all about embracing diversity, celebrating the unique qualities of children, and a reminder that they need to be protected and encouraged to soar. While it deals with difficult topics such as child labour, exploitation and war, it's done sensitively and age-appropriately.
4. A Mouse Called Julian
Joe Todd-Stanton
Flying Eye Books
A$24.99 | NZ$27.99
Super sweet, particularly for the slightly introverted child. This book will let them know it's perfectly fine to prefer their own company but also help them to realise that friendships—even with a small, select few—are valuable too. Teaches kindness, generosity and loyalty, particularly to those who may be different from us. There are plenty of intricate details in the illustrations for you and your child to pore over too.
4. The Ultimate Survival Guide to Monsters Under the Bed
Mitch Frost & Daron Parton
Affirm Press Kids
A$19.99 | NZ$29.99
Read this book to your child and watch how it tries to convince them to tidy up their room and brush their teeth before bed—every parent's sweetest dream come true. Whether it'll actually work is up for debate, but this is still a highly entertaining and amusing book, designed to gently alleviate any fears your child may have about the dark or what's lurking under the bed. Plenty of details in the illustrations to discover, describe and discuss.
5 good books to read for a primary-aged kid
There's every chance your primary-schooler will want to continue reading these newly-released books to the end, even after the reading hour is up.
1. Squidge Dibley Destroys the School
Mick Elliott
Lothian Children's Books
A$14.99 | NZ$18.99
The characters are full of personality and mischief, and every page is filled with cartoon-style illustrations and stylised text to keep things interesting. This book is an easy read, filled with light-hearted humour and beautifully reflects a typical Australian primary school. Alternatively, you could also pick up a short story about Squidge Dibley, written by the author specially for Australian Reading Hour. (Suitable for a mid- or upper-primary reader.)
2. Maddie in the Middle
Julia Lawrinson
Fremantle Press
A$16.99 | NZ$21.00
A more serious type of novel for more advanced (and older primary) readers. This book deals with all the issues of growing up, from difficult friendships to fitting in and making the right decisions as a semi-independent young person. A great opportunity to have a discussion and reflection with your tween afterwards.
3. Not My Fault
Cath Howe
Nosy Crow
A$14.99 | NZ$22.99
Another one for the older reader, this is written cleverly from the perspectives of two sisters with two very different personalities. This novel will help your child realise there's always two sides to a story but most importantly, that love, family and forgiveness trumps most things.
4. Everest
Alexandra Stewart & Joe Todd-Stanton
Bloomsbury Children's Books
A$24.99 | NZ$26.99 
It'll most certainly take longer than an hour to finish this wonderfully illustrated book but will be worth it for a budding intrepid adventurer. Refreshingly, this book tells the story not only of Sir Edmund Hillary but also that of Tenzing Norgay, the sherpa who helped him. This book doesn't just talk about their ascent to Everest, but details their lives from birth to the end.
5. The Secret Starling
Judith Eagle & Kim Geyer
Faber & Faber
A$14.99 | NZ$16.99
Filled with intrigue, mystery and family secrets, this book will have your child turning the pages well after the end of Australian Reading Hour. Well-written and filled with enough adventurous appeal about two young children left to their own devices in an adult's world, your child won't want to put the book down until all their questions are answered at the end of the book.
---
Australian Reading Hour will take place on Thursday, September 19, 2019. The premise is simple: pick up a book at any time of the day or night and read for an hour.  
How helpful was this article?
Click on a star to rate it!
0 / 5. 0
Be the first to rate this post!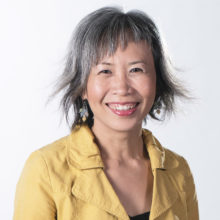 Melody Tan
Melody is project manager of Mums At The Table. She lives in Sydney with her husband and their preschooler son.
Related posts
Subscribe
Receive personalised articles from experts and wellness inspiration weekly!