Busy boards for toddlers are easy to make and provide your child with important skills. Here are seven ideas to make your own.
"Busy" is a pretty apt way of describing toddlers, if all that toddling around and exploring is anything to go by. If you're reading this, there's a pretty high chance the only thing you have lying around at home under one metres are baby-safe toys. Everything else have been relegated to a new spot out of reach of an extremely curious toddler.
What if there's a safe way for your child to explore while keeping them busy and occupied at the same time? We're certain you'll love these toddler busy board ideas.
What is the point of a busy board?
As its name suggests, a busy board is designed to keep kids busy. The beauty of it, however, lies in the fact it's also a fantastic way to encourage your child's development in multiple ways. These include:
Hand-eye coordination
Sensory learning
Fine motor skills
Problem-solving skills
Physical development
Cognitive and motor memory
Busy boards will best benefit children from six months old to about preschool age.
How to make a busy board
The key to success for a perfect busy board is to concentrate on different textures and different activities (such as pushing, pulling, prising open).
The beauty of busy boards is that it utilises everyday items and household objects. Recycle what you have on hand to become busy board items or get them at your local hardware store (while you're there, consider getting a flat wooden board to serve as your busy board base).
Some ideas include:
Light switches
Push light
Shoe lace
Baby wipes lid
Door knobs
Velcro
Bell
Zips
Wheels
Chains
Old children's toys (those that squeak when squeezed or crinkle are great)
Pipes
String
Used sewing spools
Bread clips
Have a look around and see what household items you can use to make a DIY busy board that your toddler will love.
7 busy board ideas
Need some inspiration? Here are some of our favourite busy boards to help you create your own.
Personalised busy board
This sweet wooden busy board not only features all the quintessential items for optimum sensory play, it also features the child's name in bright, colourful letters. (Source: Hands on as we grow)
The garage clean-out
Find a home for the discards of a forgotten project, the spare castor or the old door knob by making this cool busy board. (Source: Family Handyman)
Portable activity board
Have one of those kids who absolutely hate being in the car? Or simply looking for a way to entertain your toddler when driving somewhere? This smaller busy board is a fantastic idea to leave in your car for travelling. (Source: Something turquoise)
Epic busy board
There's no other word to describe this than epic. There is just so much to do on this fantastic busy board, filled with sensory experiences and peek-a-boo opportunities. (Source: r/beyondthebump)
It's a house
Who says a busy board has to be in the shape of a, well, board? Get some inspo from this couple who shaped theirs like the side of a house. (Source: Shoe makes new)
Complete sensory experience
Sensory boards introduce children to new textures, as well as encourage finger manipulation and fine motor skills. It'll also keep them busy as they figure out the new sensations. (Source: Simply September)
Vroom vroom
One of the best busy boards for a car obsessed child. Simulate the entire 1980s driving experience with this delightful creation. (Source: And next comes L)
What will your busy board be like?
Your toddler's busy board is only limited by your imagination (or woodworking skills, but don't worry, a strong glue can solve that problem).
And while busy boards are a fabulous educational and developmental opportunity, let's face it, the best thing about them is that they give you the chance to relax—for a few minutes, at least.
How helpful was this article?
Click on a star to rate it!
0 / 5. 0
Be the first to rate this post!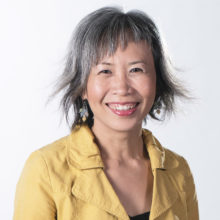 Melody Tan
Melody is project manager of Mums At The Table. She lives in Sydney with her husband and their primary-school-aged son.
Related posts
Subscribe
Receive personalised articles from experts and wellness inspiration weekly!