Have a birthday coming up for a dino-mad child? Here are 10 easy dinosaur cake ideas to inspire you.
It's time to think beyond just a dinosaur cake topper for your child's next birthday. It's amazing what you can do with round cakes, chocolate ganache and powdered sugar.
Thanks both to the mums in our Facebook group and the internet, we have 10 dinosaur cake ideas to ensure your kid has a roaring good time.
1. Not so mammoth task
"Mine was so easy!" wrote Karen E from our group. "Coles mudcake, I rolled readymade fondant onto it, stuck toy dinosaurs on it and leaves from my garden. I loved it and so did my boy."
2. Lava-ly explosion
Bring their dinosaur volcano cake to the next level by having it actually erupt. Thanks to a combination of red jelly liquid and dry ice, you too can make a simple dinosaur cake explode.
3. Scaled down volcano
This sensational dinosaur birthday cake was "homemade by a very clueless baker", confessed Nikki L from our group. We'd beg to differ. The sparkler acts as a great stand-in for a full-scale volcano eruption. And if you look closely, you'll discover it's a double-layered cake with strawberries and icing in the middle. We won't even mention the intricate green "grassy" icing on top complete with coloured popcorn "boulders".
4. Digging up dirt
This is probably more true-to-life than most other dino cakes, but still sticks to the dinosaur theme. Make sure your budding palaeontologist's first dig experience is a tasty one with white chocolate for the dino bones and crushed Oreos for dirt.
5. Cake, cookies and tea, Rex?
Group member Trang C found the perfect use for her dinosaur-shaped cookie cutters for her child's dinosaur birthday party. Her cake featured both 2D and 3D fondant dinosaurs, leaves and pebbles, delighting dinosaur lovers everywhere.
6. Dino-mite cupcakes
Individual cupcakes are probably the go-to for birthday parties in a pandemic and these are simple yet oh-so-fun for any dinosaur party. Featuring delicious buttercream frosting, the main thing you'll need is a star candy mould and a bit of time.
7. Jurassic mould
A good dinosaur cake is only a silicon cake mould away, according to group member May K. Simply pour cake batter, bake and decorate your delicious T-rex dinosaur in your child's favourite colour.
8. Hatching a dinosaur
These dinosaur eggs cake balls are yet another COVID-safe option to serve at a party. You don't even need a mould for these. Just use your hands to shape them into dino eggs.
9. Dinosaur cake kit
You can't get any simpler than a cake kit, as suggested by group member Stacey J. The kit comes complete with cake mix, fondant, template, a cake board and fully customisable colours for the dino and its spots and spines.
10. Choc-saurus
The secret to this cake lies in the scrumptious chocolate Oreo cake recipe and drippy, tasty chocolate ganache.
How helpful was this article?
Click on a star to rate it!
3.7 / 5. 3
Be the first to rate this post!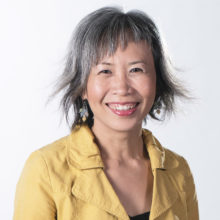 Melody Tan
Melody is project manager of Mums At The Table. She lives in Sydney with her husband and their primary-school-aged son.
Related posts
Subscribe
Receive personalised articles from experts and wellness inspiration weekly!