Want to give your baby-to-be a name that works whether they're a boy or a girl? Here are some great gender neutral names we think you'll love.
Unisex baby names are all the rage in recent years and can be perfect when you're looking for an edgy, unique name for your child.
Here are some unisex names that you might want to consider naming your new baby with.
Gender neutral baby names
Alex: Originally a shortened version of Alexander, Alex now comes into its own as the perfect baby name for both boys and girls.
Arlo: Traditionally a name for boys, Arlo is growing to be a beautiful name also loved by parents of baby girls.
Ash: While it could be named after the ash tree, Ash is also short for "Asher", which in Hebrew means "happy".
Bailey: A name derived from a blend of Middle English and Old French, Bailey is boy's name fast becoming a popular unisex baby name.
Blake: Thanks to American actor Blake Lively, what used to be a boy's name with British origins now firmly falls into "gender neutral names" category.
Cameron: Think Australian swimmer Cameron McEvoy (male) and American actor Cameron Diaz (female).
Casey: A name with Scottish and Irish origin, popular unisex name Casey means "watchful" and "brave".
Charlie: Appearing both on the girls' and boys' Top 100 baby names list with the exact same spelling, there's no denying this popular unisex name of old English origin.
Drew: Another popular gender-neutral name, famous Drews include American actor Drew Barrymore (female) and American comedian Drew Carey (male).
Elliott: However way you spell it, with one L and two Ts, or two Ls and one T, Elliott is s cute gender neutral name for either a baby boy or girl.
Emerson: "son" names typically mean "son of" but Emerson is now a well-liked name for girls.
Frankie: You may think it a boy's name, but this name of Latin origin was ranked #31 in last year's Top 100 girls name of Australia.
Harper: Currently a name more popular with the girls, Harper is just as cool a name for a son.
James: We have Blake Lively and Ryan Reynolds to thank (blame?) for this one when they named their daughter James, popularising it for little girls everywhere.
Jesse: There are various alternate spellings for this name, some favoured more by girls and others by boys.
Jordan: This popular choice has Hebrew origins relating to the Jordan River.
Mackenzie: Traditionally an English surname of Scottish origin, Mackenzie has grown in popularity as a girl's name, especially in the United States.
Marlow: An old English word meaning "driftwood", this is a great choice if you envision a child who can easily go with the flow.
Mika: Pronouncing "mee-kah" or "my-kah" could potentially change whether it's a boy's or girl's name, but a cute one nonetheless.
Peyton: A common last name, Peyton first become a popular first name among boys before gaining traction among girls as well.
Quinn: A unique unisex name that started off as an Irish surname.
Reese: Originally a typical male name of Welsh origins, this name reached peak popularity in 2012 as a female name.
Riley: A name with both English roots and Gaelic origins growing in popularity with both girls and boys (#86 on the girls' and #50 on the boys' 2022 top baby names list).
Stevie: What started as an adorable nickname for Stephanie (and Steven) has become a lovely gender neutral name in recent decades.
Wyatt: Another typical boy's name crossing the gender divide thanks to Hollywood couple Ashton Kutcher and Mila Kunis.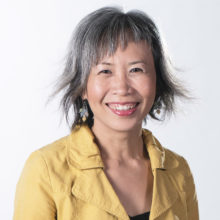 Melody Tan
Melody is project manager of Mums At The Table. She lives in Sydney with her husband and their primary-school-aged son.
Related posts
Subscribe
Receive personalised articles from experts and wellness inspiration weekly!