You may have tried one or all of these strategies when trying to get your child to take medicine, but experts are warning against them.
We all know just how often kids fall sick and while there are ways to combat cold and flu symptoms naturally, there are times when we'll need to give kids medicine to help them get better.
Be it cough medicine for kids, paracetamol for teething pains or any other type of paediatric medication, we're probably familiar with the evasive tactics of our little ones.
The problem, according to NPS MedicineWise, a health and medical educational organisation funded by the Australian government, is that our "creative" techniques for trying to get our kids to take their medicines may be the cause of poisoning in little ones.
Should you mix medicines with milk or juice for children?
"Among questions such as how much of the medicine to give, how to encourage the child to take the medicine and where to safely store it, we have also heard questions like 'Can I mix this medicine with juice or yoghurt?' and 'Can I bake it into a cupcake?'," says NPS MedicineWise spokeswoman and pharmacist Sarah Spagnardi.
When it comes to mixing medicine with food, the answer, according to health experts, is a resounding no.
"If the child only consumes half of that thing, you don't know what portion of the dose they're actually getting," says Emma Di Michiel, a clinical nurse educator from the Sydney Children's Hospital.
Other key tips include:
Read the label and know the active ingredient
Dose your child according to age and weight—know your child's current body weight, and always ask a health professional if you're unsure of the correct dose
When using a syringe to give medicine, put it in the side of the mouth towards the back teeth, and use small squirts
Keep track of the medicines you're using in a diary, log or Medicines List.
The following videos also provide more helpful tips on what you should and shouldn't do when giving medicines to kids.
How helpful was this article?
Click on a star to rate it!
3 / 5. 1
Be the first to rate this post!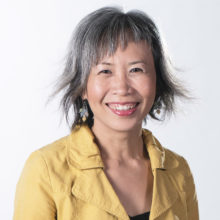 Melody Tan
Melody is project manager of Mums At The Table. She lives in Sydney with her husband and their primary-school-aged son.
Related posts
Subscribe
Receive personalised articles from experts and wellness inspiration weekly!