You have the hospital bag packed, but have you got these 17 postpartum essentials ready for when your baby arrives?
There is an untold truth that many new parents are unaware of when they are pregnant. When it comes to expecting a new baby, there is plenty of information about what to expect, do and even eat when pregnant. Many mums would also have read the tips on how to have an easier labour.
Then of course there's the nursery, which has been decorated and furnished to perfection in anticipation of the arrival of a newborn baby.
But what really happens in the postpartum period, after a baby is born? Usually, there's silence (except for the baby crying, of course). Until now.
Read on to find out what to expect after you give birth, as well as the 17 items you should have ready for the best postpartum care your body needs.
The fourth trimester
Jessica Prescott and Vaughne Geary are doulas and the women behind Mama Goodness, which creates nourishing comfort food and botanical products to support people through all phases of motherhood.
They recently released the book Life After Birth, which focuses on the type of care a new mama needs, both in the early days after giving birth and beyond. It's a period sometimes referred to as the fourth trimester and more often than not, is neglected in the pregnancy preparation process.
"When you look at the way mums are cared for when they're pregnant and then when they're in their postpartum, there's a very big disparity in the level of care that people receive," says Jessica, who's also a mother of two and a cookbook author.
"We've seen first-hand how much of a shock motherhood is to so many people. They just have no idea what they're in for."
Jessica blames the "commodification of motherhood". To her, the rise in popularity of the "Pinterest nursery" is actually harmful because it has taken away the attention to things you may need postpartum. These include having a well-stocked freezer, conversations with your partner about finances and housework, and of course, postpartum essentials that can aid with your recovery.
What to expect after giving birth
The postpartum period is a stage of life that's filled with an incredible amount of love. You've brought home this tiny human being that's been growing inside of you for nine months. You've met them for the first time and you're now looking forward to spending the rest of your life with them.
At the same time, Jessica warns to expect to feel like your life has turned inside out and upside down.
"No-one really prepares you for the immense responsibility of caring for a tiny human and even if it comes naturally, there's still fear involved and it's so time-consuming," says Jessica. "No-one can prepare you for how much time it takes to feed a baby."
Then there are the physical changes and healing you need to go through after giving birth. They're one of the reasons why our list of postpartum essentials below are so crucial for your recovery. Whether vaginal delivery or Caesarean, our body parts would have experienced immense pressure, significant stretching (even tearing or grazing) or major abdominal surgery. Our bodies are depleted, our hormones all over the place and our emotions on overdrive.
Some of the things we can expect in the postpartum period include:
Extreme exhaustion (giving birth is tiring enough, then you have to care for a baby who needs feeding every three to four hours, even overnight)
Days to weeks of vaginal or Caesarean healing (which includes pain and discomfort)
Haemorrhoids
Anal fissures
Diastasis recti (or abdominal separation)
Vaginal bleeding (that's heavier than your normal period)
Excessive sweating (make sure you are adequately hydrated to make up for this)
Painful bowel movements (especially the first time after giving birth. Plenty of water and high-fibre foods can help)
Baby blues and the potential of postpartum depression (watch out for the signs)
Watch Dr Peter Wood, obstetrician and gynaecologist, explain diastasis recti and exercises that can help close the muscles.
17 postpartum essentials to help you recover
The following list of postpartum essentials will help make your postpartum recovery that much easier. Be sure to stock up on these items before baby is due. You won't have the time—or energy—after.
Maternity maxi pads or period undies
Disposable underwear or postpartum underwear
Breast pads or nursing pads (your breasts will still take a few days to adjust even if you don't plan to breastfeed)
Cabbage leaves or hot/cold packs for your breasts
Nipple cream or balm (if breastfeeding)
Nursing bras (if breastfeeding)
Compression shorts (to aid with postpartum recovery for abdominal muscle separation)
Insulated reusable cup or thermos (for nutritious herbal teas and soups)
Water bottle with straw (useful for late night breastfeeding or c-section recovery)
Healthy snacks
Night light or torch (for late night breastfeeding or nappy changes)
Ice packs and witch hazel pads (to soothe the perineal area after a vaginal birth)
Heat pack or hot water bottle (for sore muscles and to bring warmth back to the perineal area)
Sitz bath, squirt bottle, perineal spray or peri bottle (to ease pain in the perineal area and help with postpartum healing)
Stool softener (for the first few weeks after giving birth)
Lots and lots of pillows
Comfortable pyjamas, bed socks and house slippers
Vaughne also recommends taking the time to talk to your partner and family members, telling them:
What do you need from them
What do they need from you
How can they make you feel the most supported and loved
What's the most fundamental thing you (and your partner) need each day to be able to function
The baby shower gift to ask for
While you're stocking up on your postpartum essentials and preparing for life after giving birth, Jessica and Vaughne also have tips on what you should really ask for at your baby shower.
"Instead of all these onesies your baby will outgrow or never wear, get them to give you food you can put in your freezer," Jessica suggests. "Or get them to pitch in and buy you a deep freezer or pay for a postpartum doula."
Food or postpartum support, according to Jessica and Vaughne, will be more valuable than the typical baby shower gifts you will receive.
Living your best postpartum life
The well-meaning advice and suggestions will come hard and fast the second baby is born. While they may have worked for the individuals giving them, bear in mind they may not necessarily work for you. On top of that, the information can often be conflicting as well.
"People can get some overwhelmed by all of it and stressed out," says Vaughne. "Pare it back and find out what works for you."
"People really want what worked for them to work for you because it validates their experience," warns Jessica. "Lean into what works for you and know that at the end of the day, you are all your baby needs. They don't need any gadgets, shushing machines or cribs that rock. Nappies and a bottle if you can't breastfeed are handy, but mostly, they just need you."
---
Life After Birth, by Jessica Prescott & Vaughne Geary, is available now.
How helpful was this article?
Click on a star to rate it!
0 / 5. 0
Be the first to rate this post!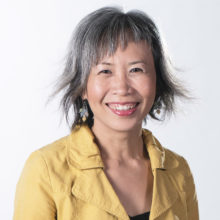 Melody Tan
Melody is project manager of Mums At The Table. She lives in Sydney with her husband and their primary-school-aged son.
Related posts
Subscribe
Receive personalised articles from experts and wellness inspiration weekly!