Former Yellow Wiggle Emma Watkins new character Emma Memma has announced the Emma Memma's Twirly Tour in March.
After almost 10 years of being known as "Emma Wiggle", Emma Watkins, the first female Wiggle is now Emma Memma, complete with a new signature colour. And yes, it's just as bright and happy.
As Emma hinted when she left the Wiggles in October in 2021, her new alter ego incorporates her love for sign language, dance and film editing.
"Empowering the next generation through movement, creativity, inclusiveness, and friendship. Emma Memma, with her love of dance, sign language and music, brings visual communication to the forefront of the children's media space," the new Emma Memma website states.
"Emma Memma focuses on a new generation of communication, where she and her friends navigate challenges and adventure using sign language, choreographed dance narratives, gesture, mime, singing, speaking, listening, making craft and drawing."
Emma Memma's Twirly Tour
The first Emma Memma Australian tour will kick off in Sydney on 12 March 2023. She will also be visiting other major cities in New South Wales, Queensland, Australian Capital Territory, South Australia, Victoria, Tasmania and Western Australia before concluding her tour in Alice Springs on 5 April 2023.
From Yellow Wiggle to Orange Emma
When Emma became the third Yellow Wiggle in 2013, "it wasn't without its challenges," she told ABC News.
However, through the years, millions of children grew to love Emma Wiggle, who arguably became the most distinct and loved member of the group. In fact, such was her popularity that she became the first Wiggle to have a spin-off show focused entirely on her character.
By the end of her time as the Yellow Wiggle, 80 per cent of the audience at any live Wiggle show would be dressed like Emma and half of all Wiggles merchandise was based around her.
With Emma Memma, fans will need to move slightly along the colour spectrum, swapping yellow for orange, and a bow for butterflies.
"Research shows that warm and bright colours are very intriguing for preschoolers," Emma told The Daily Telegraph. "It feels like the colour represents this new chapter moving forward and because orange is symbolic of being happy, I think that is something we love to represent."
Sing, dance and sign with Emma Memma
If you're wondering what the Emma Memma's Twirly Tour will be like, check out Emma Memma's first video. It amassed more than 20,000 views in one day on her YouTube channel.
The song is catchy, Emma still has her beautiful smile and as promised, has a focus on Auslan. It's an inclusive move, which may see non-hearing impaired children learning basic sign language.
There are also plans for a new video every week, an album release and an accompanying TV show.
---
Find out more about Emma Memma's Twirly Tour.
How helpful was this article?
Click on a star to rate it!
4.7 / 5. 3
Be the first to rate this post!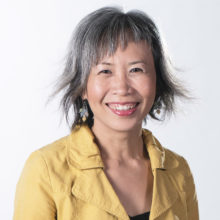 Melody Tan
Melody is project manager of Mums At The Table. She lives in Sydney with her husband and their primary-school-aged son.
Related posts
Subscribe
Receive personalised articles from experts and wellness inspiration weekly!