It's not a lesson we'd teach our children, but thieves sometimes do get rewarded—probably because said culprit is of the four-legged variety stealing something also with four legs.
An exasperated worker from the Dollar General Store at Kenansville, North Carolina, USA, called the Duplin County Animal Services after a stray dog entered its shop to steal a stuffed purpled unicorn. Five times.
"He keeps sneaking into the store every chance he'd get and heads for the toy aisle where he snuggles up to this soft purple stuffed unicorn," online news-magazine Inside Edition reported.
Instead of being punished, however, animal control officer Samantha Lane bought the $10 toy for the dog when she arrived to pick him up.
https://www.facebook.com/DUPLINCOUNTYANIMALSERVICES/posts/3726957440673820
At the animal shelter, the dog was named Sisu after the unicorn-looking dragon in the Disney film, Raya and the Last Dragon. Sisu's story quickly went viral and was covered by several news outlets.
Since then, the animal shelter has received multiple donations involving stuffed unicorns and Samantha was awarded with a letter of recognition and commendation for her actions.
Sisu has been transferred to Lab Rescue LRCP, a non-profit organisation in the neighbouring state of Virginia that will facilitate his adoption. He is currently learning to follow basic instructions (sit, down) and they have discovered Sisu is actually a puppy (one to two years old), and much younger than previously thought.
Unfortunately, the purple unicorn made the ultimate sacrifice in recent thunderstorms, offering a nervous Sisu great comfort and chewing, but losing its stuffing in the process. The pelt, according to rescuers, still provides comfort.
A new purple unicorn is in the post on its way to meet its new friend.
How helpful was this article?
Click on a star to rate it!
0 / 5. 0
Be the first to rate this post!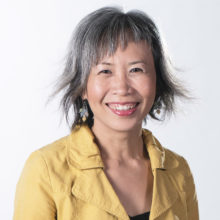 Melody Tan
Melody is project manager of Mums At The Table. She lives in Sydney with her husband and their primary-school-aged son.
Related posts
Subscribe
Receive personalised articles from experts and wellness inspiration weekly!