With church services cancelled, how can parents continue to cultivate the spiritual lives of their children?
The irony of course is that in such difficult and worrying times, it's the peace of God that can help calm nerves and enable us to stay positive.
And while churches have found innovative ways to do church, it's still up to parents to guide their children spiritually through this crisis.
Below, you will find ways parents can help their children stay close to God, as well as activities you can try with your kids if your church's weekly meetings have been cancelled.
Staying close to God during the COVID-19 crisis
Dr Edyta Jankiewicz is a specialist in the area of family relationships for the Seventh-day Adventist Church in the South Pacific and she shares three simple ways parents can show God to their children during the pandemic.
1. Start and finish your day with God
It starts with you. Each morning, give thanks for all that is good in your life; read passages of Scripture that help calm your anxiety; and then ask God to give you all that you need—love, joy, peace, patience, kindness, goodness, gentleness and self-control—so that you can be the parent that your children need. Ask Him also to help you remember to seize those moments when you fail as an opportunity for your family to learn about God's amazing grace. Children don't need a perfect parent. Rather, they need a parent who models humility by being willing to apologise; and who models grace by offering and receiving forgiveness.
Each evening, reflect on your day and identify the moments when you experienced God's presence; thank Him for those moments and for the things that went well; ask forgiveness for the things that didn't go so well; ask Him to give your children all that they need to grow in their experience of being loved unconditionally by their heavenly Father; and then ask Him to help you learn from your failures, to give grace to yourself, and then to move on.
2. Teach your children how to connect with God
In times of fear and anxiety, children need parents to not just model their faith in God but also to help them connect with His providence in meaningful, age-appropriate ways. Here are some ideas on how to do this:
Ages 2–6
Take your children on a quiet nature walk, asking them to keep their eyes and ears open and their mouths closed. Later, talk about what they saw and heard, reminding them of God as Creator. They can also look for an object while out walking that reminds them of God's providence, and then draw this object as a way of imprinting this lesson in their minds.
Play quiet sacred music, asking them to be still and listen. Then ask them what they heard, and talk about the way in which the song described God as Provider and Protector.
Read simple Bible stories that focus on the love of God, connecting God's love with yours. Then encourage children to respond to the story by memorising a short phrase, drawing a picture, creating something with modelling clay or dictating a thank-you note to God.
Ages 6–12
Continue with the activities of early childhood but add Scripture memorising. Choose Bible verses that speak to fear and anxiety, and help children think about how the verse applies to their feelings. Encourage them to memorise and/or write the verse and put it in their pocket, and to pull it out and read it when they feel afraid.
Teens
By age 12 or 13, children begin to think about God and spirituality differently. Their task for this stage of development is to find God for themselves, which means they need to put what their parents taught them on a shelf for a little while. What they need from parents is that we understand the journey they are on and that we come alongside them in support. They need to see that our faith is authentic—that it makes a difference in our lives, even in times of fear and stress; and that it provides meaning—that our faith provides answers to the difficult questions of life. So what can we do?
Intentionally spend quiet time together. Pre-teens and young teens crave alone time with an adult. Go for a walk together in the early morning or evening, contemplating the dawn or the stars and listening for sounds, and reflect on God as Creator. These quiet times are also an opportunity to share something from your devotional time that morning.
Read small portions of Scripture together, slowly and reflectively, and talk about how they might apply to your children's lives. Choose narrative passages that provide evidence of God's providence in difficult times, Psalms that describe God's sovereignty and goodness, and passages that speak directly to human fears and anxieties, such as Philippians 4:6,7.
Read biblical narrative/fictional stories together. If you've never read aloud to your children, or if you stopped when they learned to read for themselves, this time of social distancing may be an opportunity to begin a new family tradition that might continue for years to come.
Show respect by listening, rather than continually preaching and correcting. Have the humility to believe that you can learn from, rather than just teach, your children. And share some of your own struggles, in age appropriate ways, so that your children can see how your faith intersects with the challenges of life. These types of conversations can have a lifelong impact on your children, so try to see this time of enforced confinement as an opportunity to practise having these conversations.
3. Structure your day around predictable routines
Children (and adults!) thrive on routines, as they provide a sense of stability and security in times when things feel out of control. While a strict schedule is not necessary, having somewhat regular times for rising, worship, meals, school work, outdoor play, story time, bedtime, etc provides structure so that children can anticipate what is coming next and what is expected of them.
One routine I found particularly helpful is what we called "rest time". When our children stopped napping during the day, we helped them learn to have a quiet time in their rooms. This allowed us to rest, and helped them learn to have some down time and to play alone. Initially, they had special toys, puzzles and activities for their rest times; however, as they got a little older, this was no longer necessary as this was when they listened to recorded stories and so they looked forward to it. These included:
If you look online, you will find many suggestions for keeping children engaged and occupied, some of which you might enjoy and some of which you might loathe. Whatever routines you decide on, be sure to include some outdoor exercise once or twice a day, which will help your children be calmer; and keep your routines at least somewhat predictable, as this will help your children feel safer and more secure during a difficult time.
Can't go to church?
Daron Pratt, our resident chaplain, has 21 activities you can try with your kids if you can't attend your church's weekly services.
Cook an amazing breakfast for (or with) your kids. Make sure it's something special.
Sing some songs together using things around the house for instruments.
Play a Bible game or quiz. Making up your own rules is always fun.
Ask your kids to preach the sermon and see what they come up with.
Ask your kids to tell their favourite Bible story and explain why it is their favourite.
Watch a nature film together. 
Go on a Bible treasure hunt in your backyard. The psalms are great for this: Pick one and ask your children to illustrate it with objects from your backyard.
Serve someone together. Find a need in your community and fill it.
Help your kids make cards thanking health workers, supermarket workers or teachers for what they are doing on the front line. Help your kids deliver them.
Do a craft together based on what you can scrounge around the house. Put bits and pieces on the table and allow kids to be creative.
Build a Lego church building and discuss what church really is while you are playing together. 
Play charades using Jesus' parables.
Watch Arnie's Shack or The Tuis
Ask your kids to find the best YouTube clip or picture that best portrays what Jesus is to them and explain why.
Start a prayer walk/wall using sticky notes. Help your kids to come up with things to pray for on the walk/wall.
Read a good Christian novel together. Children love the anticipation of each upcoming chapter.
Have an art competition. Get your kids to draw a picture of what they think heaven will be like; compare and contrast the results.
Pop some corn together and pray a popcorn prayer together as the corn pops . . . then enjoy the snack. 
Make a Christian Spotify playlist together. Pass the phone around and each person can search for and add a song to the playlist.
Read a Bible passage together using the Discovery Bible Reading program.
Find rest through the noise
Looking at her nine-month-old daughter sleeping sounding in her baby carrier one day, singer-songwriter Bel Thomson reflected, "As she slept there, I did some chores, cleaning and washing breakfast plates. With all the noise I was making, she continued sleeping . . . I guess because she can feel me close, she knows she's safe.
"I heard God whisper, 'You need to cleave to God and rest in the same way, through all the noise and fear around you. Cleave to Me. Stay close and find rest through the noise.'"
How helpful was this article?
Click on a star to rate it!
0 / 5. 0
Be the first to rate this post!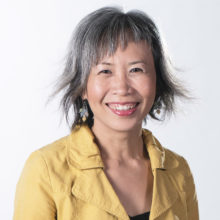 Melody Tan
Melody is project manager of Mums At The Table. She lives in Sydney with her husband and their primary-school-aged son.
Related posts
Subscribe
Receive personalised articles from experts and wellness inspiration weekly!