Looking for school holiday activities to do with the kids? We give you our best picks of things to do in the holidays from each of the Australian states.
The kids have made it to the end of the first term of the year. For some, it may even be their very first school holidays. The wonderful thing about this school holidays is that the weather can still be warm, which makes it a wonderful time to be outside.
It doesn't matter if you'll be at home with the children, putting them into vacation care, palming them off to other family members. Our list of fun things to do will ensure the kids have a good time these school holidays.
Here are some of the best school holiday activities by state.
Queensland | Victoria | New South Wales | Australian Capital Territory | Western Australia | Northern Territory | South Australia | Tasmania
Queensland things to do in the holidays
With plenty of public holidays, the Easter break is the perfect time for some school holiday fun with the kids. There's plenty of cheap school holiday activities but if you're looking for something a little bit more special:
Moogerah Passion Play
Location: Lake Theatre, Lake Moogerah
Cost: free
Discover the true story behind Easter with this play, celebrating its 30th anniversary this year. Up to 100 people are involved as cast and crew to bring the story of Jesus Christ to life and around 3000 people attend the performances each year.
CoComelon Live
Location: Ipswich
Cost: free
Explore, learn and play with JJ and his friends these Easter school holidays. Enjoy three colourful CoComelon activity zones. Have fun with a game of mini putt putt, bowl your way through the bowling alley and colour your world in the craft village. There's even an 11-metre climbing wall for the big kids.
Brick Masters Wildlife Workshop
Location: Currumbin Wildlife Sanctuary
Cost: $25 (plus admission fee, $169.95 for a family of four)
Top up a visit to this haven to a myriad of native Australian animals with a 1 hour interactive workshop presented by Andrew and Damian from LEGO Masters. As if a family outing to a heritage-listed zoological garden set across 27 hectares of natural eucalyptus-rich bushland and rainforest isn't fun enough.
Victoria school holiday ideas
You could spend some quality time with your children exploring the many Melbourne laneways while sipping hot chocolate these autumn school holidays. Or you could up the adrenaline with a vigorous game of laser tag.
For other things to do in the holidays in Victoria:
Hide & Sheep with Shaun the Sheep
Location: Melbourne
Cost: from $40 for a family pass
Based on the hugely popular children's character by Aardman, this new augmented reality trail is one of only two places in Australia you can have your photo taken with Shaun. The trail app lets you spot markers and unlock a 3D Shaun, who magically appears beside you! Meander through Rippon Lea's gardens while finding your favourite cheeky farm character.
Macedon Ranges Autumn Festival
Location: Macedon Ranges
Cost: various
Nine Villages, One Festival. Enjoy a month-long program of vibrant farmers markets, curated trails and itineraries, open gardens, foodie experiences, artisan workshops and events across nine colourful, historic villages.
Easter at Mt Buller
Location: Mt Buller
Cost: various
Enjoy an egg-stra weekend at Mt Buller this Easter. It's a beautiful time to see the seasons change and a fantastic family-friendly weekend with so much to do for the whole family. With kids activities taking place across the long weekend, mountain bike shuttles and the famous Easter Egg Hunt and Mountain High Fun Run.
New South Wales school holiday activities 2023
There's plenty happening in Sydney and surrounds to ensure plenty of school holiday fun. Spend the day exploring the Sydney harbour area for a cheap school holiday idea. There's plenty to see around the Sydney Opera House, Darling Harbour and the Rocks without breaking the bank.
Other things to do include:
Vivid Sydney
Location: Sydney CBD and surrounds
Cost: various (Vivid Light Walk is free)
In 2023, for its 13th year, Vivid Sydney will fuse art, innovation and technology in collaboration with some of the most boundary-pushing artists, thinkers, musicians and culinary experts of our time. The Vivid Light Walk attracts large numbers of people especially on Friday, Saturday and Sunday nights. Consider attending on weeknights when visitor numbers are expected to be lower than the weekends.
Sydney Family Show
Location: Entertainment Quarter, Moore Park
Cost: from $65 for a family pass
Whether it's a bunny hopping competition, throwing a fishing line in, cuddling a lizard, spinning yourself silly on carnival rides or grabbing a showbag, this year's show is packed with entertainment for the whole family. There's also stage entertainment, furry friends at the animal nursery and heaps of carnival games to guarantee a great day out!
Pick your own fruit
Location: various
Cost: various
The most delicious fruit is picked straight off the tree. A delightful outing for the entire family where you can pick your own strawberries, apples, peaches and more, depending on the season.
Things to do in the holidays: ACT 2023
The Australian Capital Territory is the perfect spot for some school holiday fun with the kids. If you're in Sydney, you could even pop in for a long weekend.
Tuff Nutterz
Location: Canberra
Cost: from $25
Measuring almost 300 square metres, this supersize inflatable maze is packed with 30 fun and challenging obstacles to complete, including huge slides, climbing walls, hanging rails, balance balls and more!
National Folk Festival
Location: Canberra
Cost: from $42 (adults)
Bringing world-class performers, established and emerging artists and music lovers together to discover, share, experience and celebrate the exciting world of folk. It is the longest-standing event of its kind in Australia, and the only event of this nature in Canberra.
The Picnic Train (steam train rides)
Location: Canberra
Cost: from $150
Experience the unique thrill of a heritage rail journey behind either steam locomotive 5917 or R766, travelling from Canberra to Bungendore and return. Enjoy views of the spectacular Molonglo Gorge, travel through three tunnels and view the rolling country scenery from your heritage carriage.
Western Australia 2023 school holiday ideas
Whether it's a visit to the local library or a family weekend away, there are plenty of things to do in the holidays in Western Australia.
Puppets in the City
Location: Forrest Place, Perth
Cost: free
Leor, a 4.5-metre giant will delight young people, families and adults as you work to bring him to life. Look out for an encounter with large glittering brolga birds and beautiful giant wattle baby roaming puppets in a puppet trail through the city. As the sun sets Leor will illuminate into a galaxy of stars.
Boorloo Family Fun Day
Location: Perth
Cost: free
Take part in amazing free workshops, make something special with the art of origami, or just grab a bite to eat from one of the many nearby eateries and enjoy engaging cultural and musical performances on stage. You may even get a visit from a very special Easter guest!
Visit Rottnest Island
Location: Rottnest Island
Cost: Varies
Sitting just offshore from Perth, the entire family will love visiting this protected nature reserve, home to the adorable quokka. You can travel to the island by air or water (90 minutes from Perth) and while you could technically make a day trip out of it, why would you with so many things on offer in Western Australia for young kids and old?
Northern Territory school holiday activities
With cooler temperatures approaching, there's much to do this school holiday.
Parrtjima—A Festival in Light
Location: Alice Springs
Cost: Free
Parrtjima is an extraordinary free 10-night festival in the stunning Red Centre, with an incredible program featuring light installations, artworks, performances, interactive workshops, music, film and talks.
Katherine Youth Concert
Location: Katherine
Cost: free
Watch performers from local youth, aged between 10–25 at our Town Square.
Weber Bros Circus
Location: Darwin
Cost: $150 for a silver family pass
Some of the most extraordinary and world class acts in an adrenaline-pumping two-hour show. From comedians to FMX riders, beautiful aerialists and the show-stopping human cannon ball, these are some of the acts that will keep you on the edge of your seat.
Things do to in the holidays in South Australia
There's plenty on offer over the Adelaide school holidays. The hardest part may be choosing what to do.
Lego RSV Nuyina
Location: State Library of South Australia, Adelaide
Cost: free
It's sailed across the sea from the Tasmanian Museum and Art Gallery and now a massive LEGO model of Australia's new icebreaker RSV Nuyina has anchored in the State Library's foyer.
Full Throttle in Wattle
Location: Wattle Range, Limestone Coast
Cost: free
Wattle Range Council is very excited to announce school holiday program "Full Throttle in Wattle" featuring a range of events over two weeks across the council region.
Family fun on Hutt Street
Location: Adelaide
Cost: various
Situated a short stroll from the South Park Lands, Hutt Street is the perfect starting point to fuel up before a day of family activities. Grab the gang and purchase some takeaway treats from the Local IGA before heading to TreeClimb or a journey on two wheels and explore the Bike Art Trail or BMX City Dirt Track. You can then change the pace and spend a relaxing day lapping up some sunshine, decorating cupcakes at our free workshops or indulge in a new hobby at our Lego club or Toy Music Library.
Tasmania holiday ideas 2023
Coming up with things to do in the holidays can be a challenge, but here are some of the best things to do in Tasmania with the kids.
Tasmazia
Location: Promised Land
Cost: $85 for a family pass
With any luck, the children will be so lost, you don't have to claim them back till after the school holidays end. In all seriousness, the kids will enjoy exploring one of the world's largest maze complexes, with a total of eight magical mazes, each completely different from the last! There's also the quirky model village of Lower Crackpot, built to one-fifth scale, with plenty of unusual sights to see.
Hastings Caves and Thermal Springs
Location: Hastings
Cost: $60 for a family cave tour
If getting lost above ground isn't your thing, try going underground to the Hastings Caves instead. An easy day trip from Hobart, the area is also home to some thermal springs, with a year-round temperature of 28 degrees Celsius.
---
Unsure when the next school holidays are? Check out our calendar.
How helpful was this article?
Click on a star to rate it!
0 / 5. 0
Be the first to rate this post!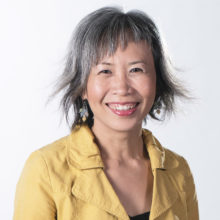 Melody Tan
Melody is project manager of Mums At The Table. She lives in Sydney with her husband and their primary-school-aged son.
Related posts
Subscribe
Receive personalised articles from experts and wellness inspiration weekly!