Looking for school holiday activities to do with the kids? We give you our best picks of things to do in the holidays from each of the Australian states.

The kids have made it to the end of the year. The wonderful thing about the summer school holidays is that the weather is warm, which makes it a wonderful time to be outside.
It doesn't matter if you'll be at home with the children, putting them into vacation care, palming them off to other family members. Our list of fun things to do will ensure the kids have a good time these school holidays.
Here are some of the best school holiday activities by state.
Queensland | Victoria | New South Wales | Australian Capital Territory | Western Australia | Northern Territory | South Australia | Tasmania
Queensland things to do in the holidays
Summer is the perfect time for some school holiday fun with the kids. There's plenty of cheap school holiday activities but if you're looking for something a little bit more special:
Bluey's Big Play The Stage Show
Location: Brisbane
Cost: from $44
Bluey's Big Play is a brand-new theatrical adaptation of the Emmy® award-winning children's television series, with an original story by Bluey creator Joe Brumm, and new music by Bluey composer, Joff Bush. Join the Heelers in their first live theatre show made just for you, featuring brilliantly created puppets, this is Bluey as you've never seen it before, brought to real life.
Tom Curtain's Outback Show
Location: Pittsworth, Killarney, Jandowae, Wallumbilla
Cost: $117 for a family ticket
Experience real horse-starting and working dog demonstrations entwined with live music and humorous bush tales. Musician Tom Curtain will also perform, along with fellow musicians Chris Matthews, Melissa Fraser and Laura Frank.
Mary Valley Rattler Twilight Trains
Location: Gympie
Cost: from $65
Wander through the Gympie Historic Station where you will learn the stories of the Mary Valley Rattler line, its people and its history before steaming your way through the beautiful Mary Valley to arrive at Amamoor Station.
Victoria school holiday ideas
You could spend some quality time with your children exploring the many Melbourne laneways while sipping hot chocolate these summer school holidays. Or you could up the adrenaline with a vigorous game of laser tag. For other things to do in the holidays in Victoria:
Festival of Sails
Location: Geelong
Cost: various
In addition to the sailing regatta, the Festival of Sails attracts tens of thousands of people to enjoy the Australia Day festivities along the Geelong waterfront. With live music, market stalls, roving entertainers, food trucks, and plenty of free family friendly activities, there is something for everyone.
Portland Foreshore Family Carnival
Location: Portland
Cost: various
The Portland Foreshore carnival and amusements, run by TPA Shows, is returning. The carnival is expected to arrive in Portland at the end of December for their annual summer visit.
BBC Earth Experience
Location: Melbourne
Cost: $24.90 for a family ticket
Travel the natural world and journey across the seven continents in one epic experience narrated by David Attenborough. This immersive event brings together state of the art audio visual technology and breathtaking footage from BBC Studios Seven Worlds, One Planet on an unrivalled scale.
New South Wales school holiday activities 2023-2024
There's plenty happening in Sydney and surrounds to ensure plenty of school holiday fun. Spend the day exploring the Sydney harbour area for a cheap school holiday idea. There's plenty to see around the Sydney Opera House, Darling Harbour and the Rocks without breaking the bank.
Other things to do include:
Jurassic World: The Exhibition
Location: Sydney
Cost: from $49 for a family pass
The exhibition immerses audiences of all ages in scenes inspired by the beloved film.
Now, the park that was only a promise comes to life . . . right before your eyes.
The Wind in the Willows
Location: The Royal Botanic Garden Sydney
Cost: from $25
This critically acclaimed outdoor theatre production delivers music, songs, and laughs. There is fun for young and old as the Head Chief Rabbit transforms the audience into rabbits with a waggle of the ears and a wiggle of the nose. With laughs and surprises for children and adults, this is interactive theatre at its best. ‍This is a picnic seating event, and patrons are welcome to bring any food or drinks that you would like as well as picnic blankets, wet weather gear, and sun protection.
Heritage Park Railway Rides
Location: Lismore
Cost: from $4
Established in November 1995, Heritage Park Railway is an 7 1/4″ (184mm) gauge miniature railway located right in the centre of town in Lismore. A wonderful day out for all the family with free BBQ facilities and plenty of play equipment for children of all ages.
Things to do in the holidays: ACT 2023-2024
The Australian Capital Territory is the perfect spot for some school holiday fun with the kids. If you're in Sydney, you could even pop in for a long weekend.
Questacon: National Science and Technology Centre
Location: Canberra
Cost: $73.40 for a family pass
With its many interactive and colourful galleries celebrating and teaching science and technology, Questacon is a fantastic visit for the whole family.
Jet Flight Simulator
Location: Lyneham
Cost: from $110
This is the perfect experience for older kids or any Top Gun fan. Escape into a virtual world of aviation, where they will captain and have control of the most popular commercial plane in the world.
Museum of Australian Democracy: PlayUP
Location: Parkes, Canberra
Cost: free
PlayUP is the Museum of Australian Democracy's imaginative family space with activities to educate, excite and challenge young minds. With listening pods and a roleplay Kindness Café, a fuzzy felt wall and facilitated craft activities, PlayUP has a range of exciting and immersive experiences that flip the traditional idea of museums completely on its head.
Western Australia 2023-2024 school holiday ideas
Whether it's a visit to the local library or a family weekend away, there are plenty of things to do in the holidays in Western Australia.
Visit Rottnest Island
Location: Rottnest Island
Cost: Varies
Sitting just offshore from Perth, the entire family will love visiting this protected nature reserve, home to the adorable quokka. You can travel to the island by air or water (90 minutes from Perth) and while you could technically make a day trip out of it, why would you with so many things on offer in Western Australia for young kids and old?
Giants of Mandurah
Location: Mandurah
Cost: free
Arguably one of his most ambitious projects to date, the "Giants of Mandurah" is an outdoor exhibition and game of self-discovery that celebrates and champions the protection of the Peel region's extraordinary natural environment.
Illuminate: Christmas in Wonderland at WA Museum Boola Bardip
Location: Perth
Cost: free
Inspired by the iconic scenes from the first Alice's Adventures in Wonderland, this visually rich, multisensory and nostalgic large-scale piece by VJzoo will mesmerise young and old. Follow Alice as she drifts down the rabbit hole and meets all the characters you know and love. From the White Rabbit, and the Cheshire Cat, to the Mad Hatter and the Queen of Hearts, lose yourself in this visual explosion of detail and colour!
Northern Territory school holiday activities
There's much to do this school holiday in the Northern Territory. With the temperatures rising, school holiday fun up north should involve being in the water (unless there are crocs).
Wave Lagoon
Location: Darwin
Cost: Free
There's something about the water that practically all kids love. We also approve of the chance to tire the kids out before bedtime. Hanging out at Wave Lagoon is probably one of the best free school holiday activities to do in Darwin. This safe wave and swimming lagoon rolls out different wave patterns and includes a shallow water play area for younger children. Just make sure you know all about water safety for kids.
Camel rides in the Alice
Location: Alice Springs
Cost: from $45 for kids
Pony rides are so yesterday. Instead, enjoy a camel tour around the Alice and appreciate the magic and serenity of the desert with the family.
Fish feeding at Aquascene
Location: Darwin
Cost: $43 for a family pass
Kids can choose to feed the fish from the comfort of the concrete stairs of the viewing platform or wade into the water and have them tickle their feet at this wonderful sanctuary.
Things do to in the holidays in South Australia
There's plenty on offer over the Adelaide school holidays. The hardest part may be choosing what to do.
Mylor and Wirraway Adventure Camps
Location: Mylor and Wirraway Homestead
Cost: from $65
In the safe hands of our fully qualified team at Mylor Adventure Camp, children aged 7 to 15 participate in daily adrenaline-fuelled activities and team building challenges. Over at Wirraway Homestead, you can ride and care for our horses for the day like they are your very own.
Tree Climb
Location: Adelaide
Cost: from $32
Australia's first inner-city aerial adventure park built within the natural environment of the Adelaide City Park Lands. There are over 70 obstacles in eight courses to choose from, and this place is open rain, hail or shine. The area also has public BMX bike tracks, a playground, basketball and netball courts, sporting fields, plus an athletics track for your kids to burn off even more energy.
Copper Coast Miniature Train Rides
Location: Yorke Peninsula
Cost: from $3
This handmade track operates twice a month on the grounds around the Copper Coast Visitor Information Centre and is suitable for all ages. Covered foot wear is required.
Tasmania holiday ideas 2023-2024
Coming up with things to do in the holidays can be a challenge, but here are some of the best things to do in Tasmania with the kids.
Sheffield Steam Train Rides
Location: Sheffield
Cost: from $4
The Redwater Creek Steam and Heritage Society offer a heritage rail experience through the regular operation of a century-old Krauss locomotive. A miniature train and a number of different model gauge trains are also open
Tasmazia
Location: Promised Land
Cost: $85 for a family pass
With any luck, the children will be so lost, you don't have to claim them back till after the school holidays end. In all seriousness, the kids will enjoy exploring one of the world's largest maze complexes, with a total of eight magical mazes, each completely different from the last! There's also the quirky model village of Lower Crackpot, built to one-fifth scale, with plenty of unusual sights to see.
Hastings Caves and Thermal Springs
Location: Hastings
Cost: $60 for a family cave tour
If getting lost above ground isn't your thing, try going underground to the Hastings Caves instead. An easy day trip from Hobart, the area is also home to some thermal springs, with a year-round temperature of 28 degrees Celsius.
---
Unsure when the next school holidays are? Check out our calendar.
How helpful was this article?
Click on a star to rate it!
0 / 5. 0
Be the first to rate this post!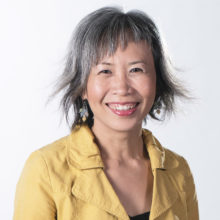 Melody Tan
Melody is project manager of Mums At The Table. She lives in Sydney with her husband and their primary-school-aged son.
Related posts
Subscribe
Receive personalised articles from experts and wellness inspiration weekly!