Looking for school holiday activities to do with the kids? We give you our best picks of things to do in the holidays from each of the Australian states.
The kids have made it to the October school holidays. This means only one more term before the end of the year. The wonderful thing about the spring school holidays is that the weather is warming up, which makes it a wonderful time to be outside.
It doesn't matter if you'll be at home with the children, putting them into vacation care, palming them off to other family members. Our list of fun things to do will ensure the kids have a good time these school holidays.
Here are some of the best school holiday activities by state.
Queensland | Victoria | New South Wales | Australian Capital Territory | Western Australia | Northern Territory | South Australia | Tasmania
Queensland things to do in the holidays
Spring is the perfect time for some school holiday fun with the kids. There's plenty of cheap school holiday activities but if you're looking for something a little bit more special:
Pixar Putt
Location: Mackay Civic Lawn Art Space
Cost: from $79.90 for a family pass
This is mini golf but with a well-loved twist: interactive putt-putt holes inspired by the stories, characters and icons from some of Pixar's most beloved films including Toy Story, Cars, Monsters Inc., The Incredibles, Luca, Soul, plus many more!
Queensland Art Gallery (QAG) & Gallery of Modern Art (GOMA)
Location: Brisbane
Cost: $54 for a family pass
Awe and inspire your children with the special large-scale installations by Japanese artist Chiharu Shiota, featuring millions of fine threads that cluster in space or form complex webs that spill from wall to floor to ceiling.
Toowoomba Carnival of Flowers
Location: Toowoomba
Cost: plenty of free events
Pay a visit to Toowoomba with the kids as they celebrate a breathtaking month of flowers, flavours and sounds. Events and experiences include award-winning parks, stunning private gardens, a street parade bursting with floral colour, internationally acclaimed musical acts, some of the best food to be found in Queensland, and a multitude of cultural and natural adventures.
Victoria school holiday ideas
You could spend some quality time with your children exploring the many Melbourne laneways while sipping hot chocolate these spring school holidays. Or you could up the adrenaline with a vigorous game of laser tag.
For other things to do in the holidays in Victoria:
Light and colour at Scienceworks
Location: Melbourne
Cost: from $15 per adult (free for children)
These spring holidays, take a playful look at light and see how it is used and changed to make the colourful world we live in. Check out a live show in the amphitheatre to see plenty of colourful demonstrations, catch an electrifying lightning room show and much more.
Legoland Discovery Centre
Location: Chadstone
Cost: from $27.60
Rides and attractions, games, a 4D cinema, multiple play areas, workshops, the chance to build their own Lego creations and stare gobsmacked at the professional Lego builds. This is heaven for any Lego-loving kid.
Saltwater Creative art classes
Location: Lakes Entrance
Cost: from $30
Pay a visit to Lakes Entrance for a long weekend or more and explore all there is to offer in the lovely coastal town. Sign your kids up for some of the interesting school holiday programs by Saltwater Creative, a community art studio offering courses and workshops in alternative arts such as resin, ink and pottery.
New South Wales school holiday activities 2022
There's plenty happening in Sydney and surrounds to ensure plenty of school holiday fun. Spend the day exploring the Sydney harbour area for a cheap school holiday idea. There's plenty to see around the Sydney Opera House, Darling Harbour and the Rocks without breaking the bank.
Other things to do include:
Hunter Valley Gardens
Location: Pokolbin
Cost: $99 for a family pass
An easy day trip for Sydneysiders, Hunter Valley Gardens has plenty of fun activities for little kids and bigger ones too. The flowers are just starting to blossom at the gardens in spring and the Hunter Valley Gardens Amaze & Play is also happening over this holiday season.
Kids can explore a giant maze, bounce their way through a thrilling inflatable obstacle course, and the Storybook Garden will be transformed into a fairy and gnome wonderland.
The Big Bounce
Location: St Ives (until October 2)
Cost: from $70 for a toddler and a supervising parent
Featuring some of the most unique and exciting custom-built inflatable attractions ever made, this is a great place for the kids to enjoy an action-packed day out. Suitable for all ages, The Big Bounce Australia has the world's largest jumping castle, a 300-metre long inflatable obstacle course, slides, ball pits, a maze and climbing walls galore.
Sea Life Sydney Aquarium
Location: Sydney
Cost: from $170 for a family of four
The weather can still get a little dicey in spring, especially with La Niña hanging about. The aquarium is the perfect place for a rainy day outing in the holidays. Every Sydney school holidays, the aquarium hosts activities packed full of fun from character live shows to kids' workshops and adventure-filled games.
Get more value for money (and places to visit) by purchasing the 4 Attraction Pass, which also gives you entry to Madame Tussauds, Wild Life Sydney Zoo and The Sydney Tower Eye (within 60 days).
Things to do in the holidays: ACT 2022
The Australian Capital Territory is the perfect spot for some school holiday fun with the kids. If you're in Sydney, you could even pop in for a long weekend.
Questacon: National Science and Technology Centre
Location: Canberra
Cost: $73.40 for a family pass
With its many interactive and colourful galleries celebrating and teaching science and technology, Questacon is a fantastic visit for the whole family.
Jet Flight Simulator
Location: Lyneham
Cost: from $110
This is the perfect experience for older kids or any Top Gun fan. Escape into a virtual world of aviation, where they will captain and have control of the most popular commercial plane in the world.
Floriade
Location: Canberra
Cost: Free
The theme this year is the Sounds of Spring, and visitors will enjoy a vibrant display of over a million blooms set to a soundtrack of diverse live musical performances in an exciting program offering a range of activities, workshops, talks, food and entertainment.
Western Australia 2022 school holiday ideas
Whether it's a visit to the local library or a family weekend away, there are plenty of things to do in the holidays in Western Australia.
Visit Rottnest Island
Location: Rottnest Island
Cost: Varies
Sitting just offshore from Perth, the entire family will love visiting this protected nature reserve, home to the adorable quokka. You can travel to the island by air or water (90 minutes from Perth) and while you could technically make a day trip out of it, why would you with so many things on offer in Western Australia for young kids and old?
Walk with dinosaurs at WA Museum Boola Bardip
Location: Perth
Cost: $60 for a family pass (general entry to the museum is free until October 10)
In a world-first, this incredible exhibition brings together full-scale casts of dinosaurs from an ancient time in Patagonia, alongside incredible fossils and new finds. Experience the sheer size of the Patagotitan and walk with both herbivores and carnivores! This striking exhibition features 13 dinosaur species, 16 skeleton casts, incredible fossils, 3D animations and video, and interactive fun for all the family.
The Nostalgia Box
Location: Perth
Cost: $55 for a family pass
Perfect for kids (and parents) who love video games. This little blast from the past is the ideal way to show the children what life was like when you were growing up. The museum has over 100 video game consoles on display. Dating from the 1970s, when video games were in their baby shoes, all the way to the early 2000s. The consoles are not only for show either! Race around the tracks in Mario Kart, get your fill of orange dots in Pac-Man or even settle that old score in Space Invaders. This is a great little spot for birthday parties too.
Northern Territory school holiday activities
While the temperature's only just warming up in the southern states, school holiday fun in the water up north may already be a pleasant—and welcome—idea (unless there are crocs).
Wave Lagoon
Location: Darwin
Cost: Free
There's something about the water that practically all kids love. We also approve of the chance to tire the kids out before bedtime. Hanging out at Wave Lagoon is probably one of the best free school holiday activities to do in Darwin. This safe wave and swimming lagoon rolls out different wave patterns and includes a shallow water play area for younger children. Just make sure you know all about water safety for kids.
Camel rides in the Alice
Location: Alice Springs
Cost: from $45 for kids
Pony rides are so yesterday. Instead, enjoy a camel tour around the Alice and appreciate the magic and serenity of the desert with the family.
Fish feeding at Aquascene
Location: Darwin
Cost: $43 for a family pass
Kids can choose to feed the fish from the comfort of the concrete stairs of the viewing platform or wade into the water and have them tickle their feet at this wonderful sanctuary.
Things do to in the holidays in South Australia
There's plenty on offer over the Adelaide school holidays. The hardest part may be choosing what to do.
Muddy Hands Festival
Location: Golden Grove (One day only, October 7)
Cost: Free
This may be a one-day only event but the memories your kids make will last a lifetime (and probably so will the mud stains on their clothes). Roll around in the mud, make potions and seed bombs, build a cubby, become a next generation pollinator and immerse yourself in everything the great outdoors has to offer. Other children's entertainment and educational stalls will be on site as well as multiple food vendors to cater to all your snack and beverage needs.
Tree Climb
Location: Adelaide
Cost: from $32
Australia's first inner-city aerial adventure park built within the natural environment of the Adelaide City Park Lands. There are over 70 obstacles in eight courses to choose from, and this place is open rain, hail or shine. The area also has public BMX bike tracks, a playground, basketball and netball courts, sporting fields, plus an athletics track for your kids to burn off even more energy.
Hahndorf Farm Barn
Location: Hahndorf
Cost: from $48 for a family pass
The Hahndorf Farm Barn is a unique blend of a children's farmyard and wildlife park. Kids can hold, touch and feed most of their animals, on top of the many other activities they have available that will help them learn more about how a farm works.
Tasmania holiday ideas 2022
Coming up with things to do in the holidays can be a challenge, but here are some of the best things to do in Tasmania with the kids.
Tasmazia
Location: Promised Land
Cost: $85 for a family pass
With any luck, the children will be so lost, you don't have to claim them back till after the school holidays end. In all seriousness, the kids will enjoy exploring one of the world's largest maze complexes, with a total of eight magical mazes, each completely different from the last! There's also the quirky model village of Lower Crackpot, built to one-fifth scale, with plenty of unusual sights to see.
Hastings Caves and Thermal Springs
Location: Hastings
Cost: $60 for a family cave tour
If getting lost above ground isn't your thing, try going underground to the Hastings Caves instead. An easy day trip from Hobart, the area is also home to some thermal springs, with a year-round temperature of 28 degrees Celsius.
How helpful was this article?
Click on a star to rate it!
0 / 5. 0
Be the first to rate this post!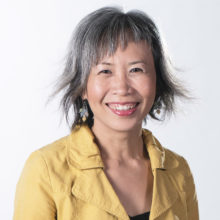 Melody Tan
Melody is project manager of Mums At The Table. She lives in Sydney with her husband and their primary-school-aged son.
Related posts
Subscribe
Receive personalised articles from experts and wellness inspiration weekly!