Fifteen months after World Champion snowboarder Alex "Chumpy" Pullin dies in a spearfishing incident, his partner Ellidy found herself pregnant with his child.
I remember hearing about the accident. On July 8, 2020, Chumpy was found unconscious on the ocean floor. News of his passing made headlines because he was a celebrity in his own right; one of the very few Australian professional snowboarders. It caught my attention because of my own interests in snowboarding.
Then in June 2021, news broke that Chumpy's partner Ellidy was pregnant with their child.
How bittersweet, I remember thinking. But at least she's got a child—a connection to Chumpy.
It took a few minutes for my brain to do the maths and nearly short-circuit. By then, Chumpy had been dead for almost a year. Ellidy Pullin hadn't just given birth to their child, she had only just fallen pregnant. For all intents and purposes, what the news was reporting wasn't possible.
Heartstrong
Heartstrong: Chumpy, Minnie & Me, released this month, is Ellidy Pullin's account of what happened. From falling in love with Chumpy, to the day of the tragic accident, and then falling pregnant and giving birth to their only daughter, Minnie Alex Pullin.
Back then, news articles that announced her pregnancy explained sperm retrieval and IVF were what made it possible for her to expect their baby. However, as with most news stories, they reported facts. What I really wanted—but what was missing—were the emotions.
I knew I wanted to read Ellidy's story from the moment she announced her pregnancy. I could never imagine what I would do in her shoes. The conflicting emotions of losing the love of your life, falling pregnant but unable to share the experience with the father of your baby, and knowing you'll be raising your child as a single mum.
This was a woman with admirable strength and resolve.
Heartstrong delivered the emotions and then some.
Before, after and what became
Ellidy's memoir is separated into three parts: The before, the after and what became. In "The Before", you catch a glimpse of the incredible bond between Ellidy and Chumpy, which makes it all the more heartbreaking because you know how their story ends.
"I don't know if I'm the luckiest girl in the world because I got to love Chumpy, or the unluckiest because I lost him," Ellidy wrote in Heartstrong.
You'll cry when you read Ellidy's words. Her pain and grief is still strong—after all, it's been just over two years since Chumpy's death. And the couple were young, so young when the promise of their happily ever after was so suddenly cut short.
"It's really hard for me to imagine being 32 in just a couple of years, and then being older than Chumpy was when he died; it's not right that I will be older than Chumpy. It baffles me that time just keeps on ticking without him," she wrote.
Heartstrong is a beautiful tribute to the person she calls her "soulmate", a man she met only a few years out of her teenage years and who she would be with till the day he died.
From grieving widow to single mum
According to Ellidy, her friends suggested the idea for sperm retrieval the night of Chumpy's death. At the time of Chumpy's death, the couple had spent the past nine months trying for a baby, only to discover Ellidy had a low egg count.
"I'd never heard of post-mortem sperm retrieval and had no idea of the process or legalities, but I just knew," she wrote at the start of the second part of her book, "The After".
However, even though the procedure happened 37 hours after Chumpy's death, it wasn't until December 2020 that Ellidy would decide to start the IVF journey. Six months after Chumpy died, Ellidy Pullin fell pregnant with his child.
On October 25, 2021, Minnie was born.
"When it comes to Minnie, she will always know who her dad is. . . . Chumpy is Minnie's dad. Minnie is Chumpy's daughter. . . . Every morning, we start the day by acknowledging Chumpy. . . If not with Chumpy, then for him," Ellidy ends her book.
Loss and love
Ellidy Pullin's story isn't finished. In fact, with little Minnie, it's only just beginning. Your heart will ache for her, knowing how her motherhood journey started.
Heartstrong is well worth the read, but make sure you have tissues on hand.
How helpful was this article?
Click on a star to rate it!
5 / 5. 5
Be the first to rate this post!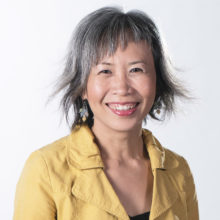 Melody Tan
Melody is project manager of Mums At The Table. She lives in Sydney with her husband and their primary-school-aged son.
Related posts
Subscribe
Receive personalised articles from experts and wellness inspiration weekly!