Meal delivery services are convenient and hugely popular, but not all are kid-friendly. Cue Go! Kidz meal delivery service.
Let's face it, there are days when we either have no time or energy to cook. And while it's fine to feed our kids cereal for dinner some days, mum guilt will no doubt get in the way.
As time-poor busy mums, many of us will be familiar with meal kit or meal delivery services such as HelloFresh, YouFoodz or The Dinner Ladies. But as some of us may discover, the meals provided by these services may not necessarily be kid-friendly due to its high salt and low veg content (it's that mum guilt again).
Cue Go! Kidz, "Australia's first national children's meal delivery service".
What is Go! Kidz?
Go! Kidz is an Australian company (their kitchen is based in Sydney) that delivers snap frozen ready-made kids meals nationwide. There are over 20 different veggie-packed meals to choose from, and they're all 100 per cent natural with no preservatives or additives. All the meals have been reviewed by a paediatric dietician and mum, so you know your kids are getting the nutrients they need.
Why we like Go! Kidz
Go! Kidz sent us some meal samples for review and there was much to like about the range.
1. Convenient
The whole point of a meal delivery service is to remove hassle and Go Kidz! does that well. Simply pop in the microwave or oven for a few minutes and you're ready to serve your kids a nutritious meal. It's perfect for those evenings when you arrive home late and the kids are already screaming, "I'm starving!"
For a quick lunchbox hack, you could also leave a pack to defrost in the fridge overnight. The next morning, heat it up in the microwave and then pop into an insulated lunchbox for your kid to take to school.
You can choose to buy individual meals, a meal pack or their meal plan subscription service, with meals delivered every one to four weeks.
2. Nutritious (but the kids don't know it)
The meals we tested had at least 1.5 serves of veggies in each pack. The genius of this meal delivery service however is that they know their audience well. The veggies are well "submerged" (so you can still see small pieces or chunks), which means appeasing any fussy eater.
The company is quick to point out that "while it is a great idea to hide vegetables in meals by pureeing them, it is also really important that kids get used to the real texture and look of these foods too, so that good habits around eating them are developed which continue into adulthood. At Go! Kidz, our meals contain submerged vegetables (small pieces or chunks) as a part of educating children that veggies aren't bad to eat—it's important for them make the connection between seeing the vegetables in their food and it tasting delicious!".
According to Go! Kidz founder, Jeremy Crook, the meals "are genuinely loved by even the fussiest of eaters". I'd believe it since my pumpkin-hating six-year-old not only devoured his roast pumpkin ravioli with tomato sugo in record time, he actually asked for more!
Another plus? The meals are low in sodium (it's recommended to choose foods with less than 120mg/100g).
3. Sustainable
Thanks to COVID-19, we're all familiar with all the excess packaging that comes with parcels and online orders. Add to the mix a meal delivery service that offers single serve meals and it's looking like a whole lot of waste.
The great news is, everything that came in our Go! Kidz delivery not only kept all the frozen food super cold, they were also compostable, recyclable or biodegradable.
4. Suitable for a range of dietary requirements
Whether your little one is a full-fledged carnivore, coeliac, dairy-free or vegetarian, there is a meal or meal pack suitable.
5. Options
I don't just mean the fact there are over 20 different meals to choose from. We normally have the same meal as a household at dinnertime. This means even though Mum (aka me) loves spicy food, I don't usually cook it because it will require making two meals at the same time. Thanks to Go! Kidz with their guilt-free ready-meal, I'm free to explore other options involving chilli and mushrooms (also not favoured by the child).
What we didn't like about Go! Kidz
While we really liked what Go! Kidz had to offer, in the spirit of full transparency, there are a few things that we wanted to point out.
1. Cancelled deliveries
Go! Kidz was in the middle of switching over delivery partners when sending out samples to us and unfortunately, it meant deliveries mysteriously did not happen when they were supposed to.
When they finally arrived however, they were packaged well and designed to keep cold for a few hours sitting by your front door before you arrive home in the evening.
2. Surprise spice
We thought about trying the chicken and veggies nasi goreng one day and was a little surprised to discover chilli powder in the ingredients mix. The meal would have been too spicy for our child.
Go! Kidz does have a "new flavours" range, all about introducing children to new flavours and textures. So when ordering your products, it may be worth it to read through the ingredients just in case surprise chilli is lurking.
3. Serving size
I'll admit I was trying to feed a six-year-old boy who probably eats more than a normal child so this may not apply to everyone, but one packet was not enough to satisfy mine. So while each meal was affordable at $5.99 each, two meals would have been on the pricey side.
4. Presentation
The meals were tasty and proved a hit, but they probably wouldn't gain any points for presentation. While the sleeve of each meal showed a beautifully plated up dish, the actual product sitting in the pack looked less than appetising (not that it affected my child who gobbled up everything).
Healthy meals straight to your door
Would we try Go! Kidz again? Despite some of the things we didn't like about the meal delivery service, there is actually plenty to like about it. Perhaps topping the list is the fact Go! Kidz gives this busy mum the option of serving delicious, healthy and real food without the fuss.
It's certainly a good backup to have in the freezer to pull out on those evenings when making dinner is just all too much. The fact that they can be ordered online and delivered straight to your door in sustainable packaging? Even better.
How helpful was this article?
Click on a star to rate it!
0 / 5. 0
Be the first to rate this post!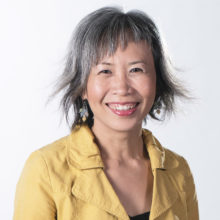 Melody Tan
Melody is project manager of Mums At The Table. She lives in Sydney with her husband and their primary-school-aged son.
Related posts
Subscribe
Receive personalised articles from experts and wellness inspiration weekly!