Added drawcard for parents: The kids will have to roll a double to get out of jail in this indoor Monopoly theme park.
I'm not entirely sure why, but a year or so ago, I introduced Monopoly to my then four-year-old. This was a boy who couldn't read and had the most basic concept of money, but when he found the box at the back of our games cupboard and asked about it, I couldn't resist.
Perhaps it was partly a desire to teach him financial literacy, maybe it was wanting him to go through the only property-purchasing experience he'll ever have. I think most of all, it's because of all the pent-up childhood frustration of never actually finishing an hours-long game with my family.
Two years on, I still haven't finished a game of Monopoly but the boy loves the game. And evidently, as does the rest of the world. Millions of Monopoly sets, in its various iterations, have been sold, and it's difficult to find a household without one, albeit languishing in a dusty corner of a cupboard.
Second Monopoly theme park of its kind
The news is out that a 1650-square-metre, $20-million dollar Monopoly-themed indoor park is set to open at the end of the year. The Monopoly Dreams theme park will be at Melbourne Central (Brisbane mums, at least you have Area 51, "Australia's largest indoor family entertainment centre"!) and is only the second one of its kind around the world (the first opened in Hong Kong in 2019).
Once visitors pass Go at the Melbourne-inspired entrance, complete with trams and street art, they will be able to explore two different sections: Monopoly City and Monopoly Mansion, where Mr Monopoly lives.
Visitors will find 15 attractions at this Monopoly theme park, which includes the Electric Company, Water Works, the Bank (where you can grab flying Monopoly money) and a Chance wheel to try your luck at scoring prizes that you can spend at the theme park's restaurant or gift shop. There will even be a 4D cinema.
Perhaps the highlight for all parents, however, is the Jail. (We're joking! The Jail does exist, it's up to you to decide how you feel about putting your children in it and enjoying hours of child-free-theme-park-exploring.) Just like the board game, prisoners will have to roll a double to get out of jail.
The Monopoly Mansion will also house a large Monopoly token in the shape of a helicopter. (Fun fact: The Hong Kong Monopoly theme park has the world's largest Monopoly token, as certified by the Guinness World Records.)
Visiting Melbourne's Monopoly theme park
When the doors open in late 2022, organisers expect to welcome 600,000 people every year. Ticket prices will start from $30. Organisers also plan to make the space available for birthday parties, school excursions and special events, including weddings.
When you do visit Monopoly Dreams, be sure to send us a review and pics!
How helpful was this article?
Click on a star to rate it!
5 / 5. 1
Be the first to rate this post!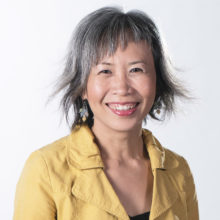 Melody Tan
Melody is project manager of Mums At The Table. She lives in Sydney with her husband and their primary-school-aged son.
Related posts
Subscribe
Receive personalised articles from experts and wellness inspiration weekly!