In the market for a baby monitor? Our guide will help you choose the right baby monitor to suit your needs.
New parents all know the mixed feeling of putting their little bundle down to sleep. You welcome the reprieve but your anxiety levels go into overdrive as you physically separate yourself from your baby.
A baby monitor is the next best thing to literally staring at your baby the entire time they're sleeping. They give you peace of mind as they do the staring for you, while you do what you need to do in another room of your home.
But with a wide range of models to choose from, how do you choose the right one? This article will help you decide on the right baby monitor for your needs. We'll also chat with the mums from our Facebook group for their reviews and recommendations of their favourite baby monitors.
Before we reveal the top four baby monitors in Australia, let's first talk about what to consider before buying one.
What to consider before buying a baby monitor
Baby monitors are not an essential purchase, but many parents view them as good-to-have. Many models today go above and beyond what you expect from traditional baby monitors. You can track anything from baby's breathing, heart rate, temperature and movement. It can even let you check in on baby right from your phone.
Generally speaking, there are four different types of baby monitors:
Audio monitors: Sound is transmitted to the parent unit.
Video baby monitors: Sound and vision is transmitted to the parent receiver.
Wi-fi monitors or smart baby monitors: Sound and vision is transmitted via Wi-fi to a smart device such as a phone, tablet or computer. Remote access is also possible.
Sensory monitors: Can track baby's breathing, oxygen levels, heart rate and other vital signs.
Choosing the type of baby monitor will depend on your budget, preference and requirements, but here are three things to keep in mind:
1. Location
How baby's room is set up will influence the type of baby monitor you get, depending on the extra accessories required. Consider where the camera can and will be placed, and the type of angles it will capture. You may need a monitor that comes with a wall or ceiling mount, or a cradle or a stand.
You may also want a video camera that can zoom and pan in order to check the entire room (which will come in handy when your child is more mobile).
2. Range and Wifi connectivity
The size of your home, the thickness of the walls, insulation and even furniture should all be considered when deciding on the range coverage of the monitor.
Many parents today opt for a smart baby monitor which connects via Wifi. These monitors are great especially if you have smart home integration. Grandparents can even log in remotely to the app and peek at the latest addition to the family. You will need to keep reception and signal in mind if relying on Wifi.
3. Extra features
Some baby monitors will come with additional features such as:
Infrared night vision for a clearer video feed at night or in low light settings.
Two-way audio to talk to your child from another room (or to play with as a walkie talkie).
Night light
Play white noise, lullabies or even a light show
Temperature & humidity detection
Record function to automatically upload footage to a private YouTube channel.
Top 4 recommended baby monitors
Now that you have a basic idea of the type of baby monitor you want, just which one should you buy? Here are the top four baby monitors recommended by the mums in our Facebook group.
1. Oricom Video Monitor 3.5″ Touchscreen SC870WH (RRP $249)
Oricom is one of the most trusted brands in baby monitors so it's no surprise it is highly recommended by many of our Facebook group members.
"I have two in both my kids rooms. It is the best baby monitor. Been using this for over two years and no regret so far!" says Atithan.
Celina agrees, stating, "Oricom is amazing. I've got that and it gives me so much peace of mind. I'd highly recommend it."
Member Sue loves the Oricom too but has warned that "if you have a two-storey house the range won't reach."
Some of the features of the Oricom Secure 870 include:
High quality 3.5″ touchscreen video monitor
Motorised pan-tilt camera
Starry Night projection light show
Baby-friendly night vision
Room temperature monitor
19 Lullabies, white noise, nature and womb sounds
Vibration alerts
Two-way talk
Wall-mountable camera unit
Up to 4 cameras (sold separately)
2. VTech Safe & Sound Video and Audio Baby Monitor BM2800 (RRP $99)
Many of our members love the VTech monitor for its affordability and reliability.
"So good value for money! Got a little video monitor that has temperature and a feature you can talk back to them and comfort them. It's easily portable and I take it with me to my in laws. Has volume buttons and the camera is super easy to work as well," says Renae.
Member Bianca even has another idea for use: "We even talked about having an additional camera in the play room, not just for monitoring but also you can use it to call them for dinner too."
Features of the VTech include:
VGA camera with vertical angle adjustment, infra-red for night use and digital zoom
Temperature sensor and monitoring function
Speaker/microphone for 2 way communication
3. Uniden 4.3 inch Digital Wireless Baby Monitor System +2 Camera BW3102 (RRP $279.99)
Uniden is another popular brand among our mums, who love it for its many features, including its "awesome size viewing screen, can have up to 4 cameras, talkback, lullabies and more".
Kirsty also points out its long battery life (up to about six hours), although it can also be continually plugged into a powerpoint.
"We absolutely love our Uniden," says Lou. "Range is really good too! We've never had an issue and just purchased additional cameras for bub 2 on the way."
Members Felisa, Fang, Melissa, Wendy and Mel are all big fans too.
Some of the key features of the Uniden baby monitor are:
Smartphone app
Temperature display with temperature range alert
Selection of lullabies to play to your baby
"Walkie talkie" function
Ability to record up to 32GB on an optional Micro SD Card
Zoom and pan capabilities
Voice activated record and alarm feature
Night vision
Night light
4. Angelcare AC327 Movement Monitor with Video (RRP $459)
While on the pricier end, many of our mums firmly believe an Angelcare baby monitor offers fantastic value for money.
"We have the Angelcare monitor because I wanted the breathing pads," says member Kristin. "It has features we didn't even know we wanted. Video, temperature, room temperature warnings (if it rises or falls too much), no constant buzz (just clicks in when there is noise), great range and really clear. I went through three cheaper ones before I finally went all out for the Angelcare. I'm thankful every day."
Its great range is the reason why Laura loves her Angelcare monitor: "We live on a acre of land and I can go right to the fence line and still be in range."
The Angelcare baby monitor features include:
Breathing sensor pad & alarm
Colour video transmission
Infrared night vision
Voice-activated sound transmission
Two-way talk back
Temperature control/alarm on parent unit
Digital zoom & pan camera
A note on data security
Take care to ensure the audio or video streamed from your baby monitor remains secure and private. This is especially important if images are streamed over your home Wifi network. Use a secure password for both the app you use as well as your internet.
Want more baby monitor recommendations?
Join our Mums At The Table Facebook group where we have more than 10,000 mums who will be more than willing to share their baby monitor recommendations and more.
How helpful was this article?
Click on a star to rate it!
0 / 5. 0
Be the first to rate this post!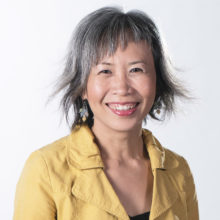 Melody Tan
Melody is project manager of Mums At The Table. She lives in Sydney with her husband and their primary-school-aged son.
Related posts
Subscribe
Receive personalised articles from experts and wellness inspiration weekly!