Stuck indoors with no idea what to do? Here are 11 easy and fun indoor activities for kids to do at home, especially perfect on a rainy day.
1. Indoor scavenger hunt
This is a great activity that you can customise, depending on your children's ages. Scavenger or treasure hunts encourage kids to focus and complete a task, and also teaches them about sequencing.
If you have older kids, try hiding clues around the house that they have to find, with the first clue leading to the next one, and so on. Don't forget to place a "treasure" at the end.
For toddlers or younger kids who aren't reading yet, you could get them to do a colour scavenger hunt or one involving their five senses.
2. Make your own slime
Give your children a science lesson without them even realising it. All you need is water, cornflour and some food colouring, and let them find out why the runny slime turns solid when punched!
Want a good slime recipe? Or other science experiments you can do indoors?
3. Make playdough
Still on the topic of making things in your kitchen for children to play with. You can buy them, but making them yourself is not only more economical, but probably much safer, especially for little kids who'd eat anything.
Playdough isn't simply great for indoor fun. When preschool-aged children play with playdough, it helps build their fine motor skills, preparing them for writing when they're in school.
4. Contact art
Stick some contact on a wall or window, with the sticky side facing out. Provide child with bits and pieces for them to stick on the contact.
5. Make believe
Act out scenes from their favourite storybook or stage a puppet show. Imaginative play actually has the potential to develop a child's empathy and compassion.
6. Board games
The all-time bad weather indoor play activity. Get the family together for hours of indoor fun. With so many board games available, your only difficulty will be choosing one that everybody can be involved in.
If you have younger kids, simple games like Snakes and Ladders, Jenga or even a simplified version of Monopoly could do the trick. Older children could be entertained with Settlers of Catan, Bananagrams or Yahtzee.
If board games aren't quite your cup of tea, jigsaw puzzles are a great alternative. Available in various sizes (pieces), they can be suitable for all ages and help with sorting and problem-solving skills.
7. Balloon ping-pong
You may need a bit of space (and preferably two children) for this, but as the name suggests, replace normal ping pong balls with a balloon and watch them go for it with table tennis bats. You can even try making your own bats with paper plates and sticks for handles.
Or take a cue from Bluey with a game of Keepy Uppy.
8. Make use of the furniture
Drape sheets over furniture. Fill with cushions, blankets, stuffed toys or books. If you're lucky, they may even fall asleep! And if that doesn't work, rearrange furniture to make an indoor obstacle course.
If you're not too keen on moving chairs and tables around, you could try giving the kids a roll of crepe paper and tape. Get them to design a course where they'd have to walk through without breaking the crepe paper.
9. Sensory box (mess alert!)
Fill a container with rice, dried beans or cous cous. Provide child with cups, scoops or spoons to dig in or transfer contents between.
10. Bake
They can help stir, knead and even form shapes or cut them out using cookie-cutters. Then enjoy further peace when they're devouring the snacks after they come out of the oven.
11. Fizzy Tray
Fill a shallow dish with a thin layer of bicarb. Mix food colouring in cups of white vinegar. Pour coloured water onto bicarb using eye droppers, teaspoons or reused sauce bottles. Sit back and watch it fizz.
How helpful was this article?
Click on a star to rate it!
0 / 5. 0
Be the first to rate this post!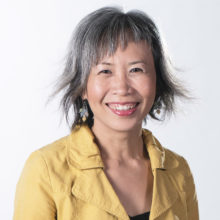 Melody Tan
Melody is project manager of Mums At The Table. She lives in Sydney with her husband and their primary-school-aged son.
Related posts
Subscribe
Receive personalised articles from experts and wellness inspiration weekly!