We share five safe kids' toothpaste your child could even swallow—although we wouldn't encourage it. We even road tested some of them.

Dentists recommend you start brushing your baby's teeth as soon as their first tooth emerges. However, don't use toothpaste on their teeth until they are at least 18 months old.
It's normal for them to swallow some toothpaste when they learn to brush their teeth (and spit). So naturally, you want to choose children's toothpaste that will help fight dental decay but is still safe enough to ingest.
Kids' toothpaste need to have low fluoride content, at least until they've mastered the art of spitting out excess toothpaste (usually around 6 years old). This is because swallowing too much fluoride over time can lead to fluorosis.
5 best kids' toothpastes that are also safe
To help you choose a toothpaste that best protects your child's teeth and wellbeing, we have a list of five different brands. And yes, we've even road tested some of them.
Grin Natural
Grin Natural is a 100 per cent natural and eco-friendly oral care brand that uses organic and sustainably sourced ingredients. More recently, they've launched a new kid's toothpaste with fluoride (with the recommended amount of 1000ppmF to prevent tooth decay) with a delicious real fruit flavour.
Grin Natural sent us their new range of kids' products to try and five-year-old Elliott loved the non-minty strawberry toothpaste. It smelled delicious and was not "spicy" at all. We personally liked that it was a fluoride toothpaste (but still low enough to be safe) since it offers protection for his tooth surface.
Their bright orange (or red) biodegradable dental flossers were also a big hit thanks to their attractive colours. They're also small enough to fit into young children's mouths without losing any of its function.
All Grin Natural toothpastes (with or without fluoride) contain organic calendula oil, organic sea salt and organic aloe vera—natural bacteria-fighting ingredients that also soothe gums.
The Grin Kids complete oral care starter pack also makes for a really good gift as it comes with biodegradable flossers, a biodegradable toothbrush, toothpaste and "brushing challenge" chart and stickers. Elliott has never been more religious about brushing his teeth now thanks to the sticker chart.
Dr Hisham's
Dr Hisham's natural oral care baby teeth serum is made from food grade plant fibres for babies and children. It's safe to ingest, doesn't require rinsing and is free from toxins. It's also made from eco-friendly ingredients and packaged in recyclable, refillable and reusable eco packaging.
Jack N' Jill
This was Elliott's first-ever toothpaste and it took a long time to convince him to use different ones. From the outset, we loved the cute packaging and the peace of mind that it is swallow safe. Mint-free (or "not spicy" as Elliott would put it), it was his favourite for many years.
Jack N' Jill toothpastes are free of fluoride, sugar, SLS, artificial preservatives and salicylate. You can even get them in a natural, flavour free version.
Weleda
Popular natural skin care brand Weleda's children's tooth gel has been specially formulated with cavity protection in mind. There is a slight minty flavour thanks to fennel and spearmint. It's free of sugar, artificial sweeteners, surfactants, synthetic preservatives, flavours, colourants or raw materials derived from mineral oils.
Little Innoscents
Australian made and owned Little Innoscents specialises in certified organic products for little ones. Their organic Milky Whites toothpaste is fluoride free, with no artificial sweeteners and has a very gentle surfactant. It also has a fresh minty taste with a hint of strawberry.
Children and toothbrushing FAQ
Still unsure when it comes to your children's oral care routine? Here are the answers to some common questions.
How much toothpaste should I use?
Use only water and a soft wet cloth (or suitable toothbrush) until your child is 18 months old. (Some kids' toothpaste, like Grin Natural, are specially formulated and can be used from 6 months).
Between 18 months and six years old, use a small pea-sized amount of kids' toothpaste.
Why do I need to pay attention to their baby teeth?
Your kid's baby teeth help them eat and speak, so it's important to look after them from a young age. Baby teeth also impact on bite and jaw growth, and guide the permanent adult teeth into position. So make sure there's plenty of adult supervision when your child is brushing their teeth, even the baby ones.
When can I move on to adult toothpaste?
From six years—around when their adult teeth start to show—you can start using a pea-sized amount of standard fluoride adult toothpaste to offer more protection for their teeth.
When should my child see a dentist?
Get an oral health check when your child is 2 years old. It's also a good idea to continue regular check-ups with a dentist or other oral health professional.
Want more? Check out the Victoria government's Better Health Channel on toothbrushing tips for children.
---
Any advice given is general in nature and is not intended as a substitute for medical advice and must not be relied upon as such. For any healthcare advice, always consult a healthcare practitioner.
This post includes affiliates and/or paid inclusions.
How helpful was this article?
Click on a star to rate it!
0 / 5. 0
Be the first to rate this post!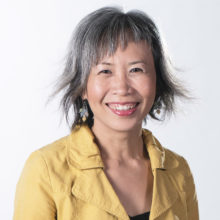 Melody Tan
Melody is project manager of Mums At The Table. She lives in Sydney with her husband and their primary-school-aged son.
Related posts
Subscribe
Receive personalised articles from experts and wellness inspiration weekly!