We pay a visit to the massive Bounce trampoline park in Homebush—the first for the franchise in New South Wales.
"Adrenaline playground" group Bounce Inc have just opened their first indoor trampoline centre in New South Wales. Bounce Homebush in Sydney is the company's 19th trampoline centre since they opened their first venue in Melbourne in 2012.
It sounded like the perfect spot to bring a highly energetic child on a wet winter's day, and both my husband and myself decided to join in on the action.
The first thing that surprised us was just how busy it was on a Sunday morning. Sure, the weather was threatening rain, but we thought with the centre having just opened less than two weeks earlier, the word may not have quite got out yet. We were wrong.
The queues for the ticket were massive (but fast moving). Sessions were sold in one-hour slots, although they had special two-hour "superpasses" online which we decided to purchase. We only made it just in time, since the second we finished our transaction, a staff member announced the session we had booked for was completely full. Those who missed out had to wait for the next session, 30 minutes later.
Exploring the Bounce trampoline park in Homebush
With our socks on our feet, we were ready to get our bounce on (yes, I was mildly concerned about jumping on trampolines, but hey, YOLO).
The Homebush Bounce trampoline park was much like a giant warehouse. It features 13-metre tall ceilings, a two-storey adventure challenge course, an adventure challenge race, rock climbing walls and of course, over 50 trampolines for kids (and adults) to jump for joy. There's even a "Minibouncer" area catering for kids under 110cm in height, where they could climb, slide and run, and of course, the pièce de résistance, a massive ball pit area.
What we liked about Bounce Homebush
The trampolines are seriously bouncy (maybe a bit too bouncy for mums, if you get my drift) and you can get some serious air on them. Perfect for kids who don't have a trampoline at home. Even kids with a trampoline at home (like mine) would get a kick out of the ones on offer.
If you didn't want to join your kids for the fun, you can get a bird's eye view of everything from the café on the mezzanine floor. There is a lot happening though and plenty of movement, so you may lose sight of your child from time to time.
There's a lot to do. Between the wait time (see point in "What we didn't like") and the fun time, we were thankful we got the two-hour superpass.
From what we could see, the place is well set-up for birthday parties. There were four modern-looking party rooms right near the play areas and staff seemed pretty good at managing the kids.
Speaking of the staff, they were really friendly although some were probably better at controlling children than others (but who are we kidding—we know it takes a special type of person to be able to control a large horde of little humans. We call them teachers.)
The two-hour superpass was seriously good value. Normal one-hour sessions are $22.50 for kids over 110cm and $24.50 for adults, while it was a flat $29 for two hours.
What we didn't like about Bounce trampoline park at Homebush
The first thing to really hit you was the smell of sweaty bodies. The place was some 3200 square metres but there were a lot of people. You got used to the smell after a while, but would sometimes be reminded with wafts, as you bounced up and down on a trampoline.
Getting anybody to obey the rules can be challenging when adrenaline is involved, much less children. Even though staff tried their best to provide safety instructions, much was lost due to the overall noise of the place and well, kids being kids. There were plenty of near misses as kids ran in front of others about to embark on a jump or stunt. It was an environment best described as controlled chaos . . . mostly.
It was also a little frustrating for my rule-follower son to witness numerous children jumping queues without many repercussions.
With most sessions running for just one hour, it felt like time was wasted waiting: Waiting because a certain area was too full or because it was being used by a birthday party group.
Perhaps it was because it was a Sunday. Maybe it's also because it has only just opened, but the place was a little too packed for a mum who has learned to be wary of crowds thanks to COVID-19. It also made the parking situation a little dicey. There were limited parking spots available, which could be due to it being a weekend. We ended up parking at the back seemingly behind the loading docks, along with about 70 other cars in various made-up spots.
Would I visit Bounce Homebush again?
While the entire family had a good time at the Bounce trampoline park, I'm not certain I would be revisiting it in a hurry. And if I did, I probably would only buy a ticket for my son. I was a little self-conscious being what felt like the only mum participating in the activities in a warehouse full of pipsqueaks. The activity I enjoyed the most was the rock climbing walls—and I'd rather do that activity at an actual rock climbing gym. I think my husband, on the other hand, realised all his childhood trampolining dreams.
How helpful was this article?
Click on a star to rate it!
4 / 5. 1
Be the first to rate this post!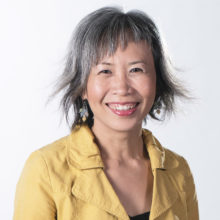 Melody Tan
Melody is project manager of Mums At The Table. She lives in Sydney with her husband and their primary-school-aged son.
Related posts
Subscribe
Receive personalised articles from experts and wellness inspiration weekly!