Here's what to consider when choosing the perfect childcare centre. Plus a free questions list to print and bring with you on centre tours.
My son was two when we decided it was time we made alternate childcare arrangements for him. At that time, I was working full-time and my husband was at home caring for our son. My husband was keen to return to work and I supported his decision.
If you're reading this, chances are you're considering putting your child into care as well. And I know how important it is to choose the right type of care for your child. You are, after all, entrusting strangers with your child—the most precious thing in your world; your light. These will be the first adults other than yourself who your child will be spending a significant amount of time with. You want to get it right.
Choosing the right childcare centre for your child can be a seriously daunting affair. It feels like a decision that will impact them for the rest of their lives (truth be told, it's important, but not that dramatic).
But whether they're two years old or two months old, there are a few things to consider to help you make the right decision. Also, we'll share 30 questions you should ask prospective childcare centres. And don't forget, there's a link at the end to download the questions as a list so you can bring it with you when "shopping" for the right childcare centre for your child.
1. Decide on the type of childcare service
Deciding on a childcare service will largely depend on your family situation and what you're comfortable with. Here are some things to consider:
What kind of days and hours do you need care for?
What kind of social situation is your child comfortable in?
Do you prefer a specific educational philosophy (such as Montessori, RIE parenting, Steiner, etc.)?
What is your main goal for putting your child in care? Socialisation? Early childhood education? So you can work? Preparing your near school-age child for big school?
Your childcare options include:
Long day care service (you may know them as a daycare or childcare centre; they can range from 30 to 300 kids)
Family day care (usually operated from the educator's home, limited to four to five children)
Occasional care (offering more flexibility than a long day care service)
Nanny service (the person caring for your children comes to your home)
Au pair (you serve as the host family for the person caring for your children; usually someone on a gap year or working holiday)
Our son was (still is) very shy and tended towards introversion, which was why we decided to place him in family day care. We thought it would be easier for him to get used to six new people than a centre full of children and a revolving roster of educators.
2. Qualifications, legislations and regulations
Places like long day cares and family day cares are regulated in Australia under the National Quality Standard. This means these services are expected to meet national standards, which include having qualified early childhood teachers and a safe environment. The Education Review Office in New Zealand has similar regulations and standards.
Find out how your centre of choice rates by checking here in Australia and here in New Zealand.
3. Location, location, location
Some parents prefer a childcare centre closer to home while others will choose one close to work. The location of your childcare centre of choice will very much depend on your daily routine. If you choose somewhere close to your work, consider what you would do if you aren't able to do (or are running late for) the drop-off or pick-up.
Keep in mind that some centres will require your child to attend specific days (typically a Monday or Friday). How will that work into your routine?
4. Costs and inclusions
The first thing to remember is that expensive may not mean the best and neither does cheap mean nasty. Also take into consideration what is included in the fees that can impact your out-of-pocket costs: Nappies? Meals?
Depending on your income, you may also qualify for government subsidies, which can help cover some of your expenses. (Childcare subsidy is available in Australia and the New Zealand government subsidies early childhood education.)
5. How the place "feels"
When you've shortlisted a few childcare services, you should ideally be able to visit the place and have a tour (COVID-19 restrictions dependent). This is a good opportunity for you to get to know the people who will be looking after your child, and get a basic idea of the environment they will be spending a good part of their day in.
While the sceptics will believe making an appointment for a tour will give the centre ample time to "put on a show", there are only so many things they can gloss over. If you're still unconvinced, take a look at the children and their behaviour.
I remember being one of those sceptics while doing a centre tour, until the centre director started having a short conversation with a few of the children. It was a completely impromptu interaction, but she addressed them all by name and you could tell by the kids' responses that they were comfortable and happy.
My son currently attends the centre and I'm pleased to say the place continues to have the same friendly vibe.
When on tour, observe:
How the educators interact with the children
Is there rapport between educator and children? Are the younger kids comfortable enough to sit on an educator's lap?
Is there free play happening and are the educators part of it?
How much one-on-one time do the children (especially babies) enjoy with an educator?
Do the children look and sound happy?
How clean does the place look?
Are staff nicely groomed and presented?
What are the facilities like? Is it safe? Is there enough space? Are there enough toys? Do things look well-maintained?
Questions to ask a childcare centre
The following questions are designed to help you strategically choose a childcare centre that's right for you and your child. You don't have to ask all the questions, but getting the answers to the ones that matter to you will help you to easily weigh up the pros and cons.
Centre policies
What ages do you care for? (Don't assume all centres will cater from birth to pre-school age.)
Are there specific days my child must attend or am I free to pick my days?
What times can I drop off and pick up my child?
What is your late pick-up policy?
What's your policy regarding pick-up by someone other than the child's parents?
Do you close for public holidays or any other days?
Will I be charged fees when your centre is closed or when my child doesn't attend (due to illness or holidays)?

Will I be eligible for any subsidies or other financial assistance?

What is included in the fees? (Nappies, wipes, sheets, food, formula, sunscreen, etc.)
How much notice will I need to give if I decide to end the childcare services?
How do you manage behavioural issues such as hitting and biting?
What happens if my child gets sick while at the centre?
Staffing
What are your staff members' qualifications and experience?
What's the staff turnover like?
What is the staff-to-child ratio?
Community
Can parents pop in to visit or participate in activities?
How do you keep in touch with families, especially with keeping parents informed about a child's day-to-day activities (including toilet and rest time, as well as meals)? How often?
Day-to-day activities and learning
What's a typical day like?

Do you follow a curriculum or program?
Are the children grouped and if yes, how?
How do you encourage a child's learning and development?
Free play vs structure
Indoor vs outdoor play (don't forget to ask about their sun safety practice)
What's your nappy changing or toilet training procedure?
What's your sleep and rest routine and policy?
Where will my child be sleeping and how often will they be checked on?
Formula, snacks and meals
If meals are provided, where are they cooked and what's a typical menu like?
How will you manage food allergies or dietary requirements?
How often are the children fed? What kind of access do they have to snacks?
Can I use expressed breast milk? Or can I come in to nurse at any time?
How and when are babies fed?
Choosing a childcare centre: 30 questions printable
Here are the 30 questions you should ask prospective childcare centres in a downloadable PDF format. Ask the questions that matter to you, to help you decide on the right centre for your child.
Choosing the right childcare
You can ask all the questions and do all the research, but if it doesn't feel right, trust your instincts. You have to be happy with your decision and it could be saying no to a centre, no matter how glowing the reviews are or how well they've answered all your questions.
Also remember that you're not making a lifelong commitment. If things don't work out, you can always change childcare services or centres.
How helpful was this article?
Click on a star to rate it!
0 / 5. 0
Be the first to rate this post!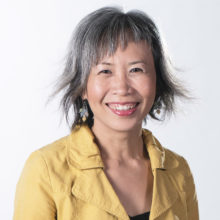 Melody Tan
Melody is project manager of Mums At The Table. She lives in Sydney with her husband and their primary-school-aged son.
Related posts
Subscribe
Receive personalised articles from experts and wellness inspiration weekly!