Billie Eilish may be the youngest person to win the four main Grammy categories this year, but English girl Fenn Rosenthal is almost four and her debut song ("released" at the end of last month) already has close to 6 million views on Twitter.
Fenn, my nearly 4 year old daughter, recorded her first ever solo song today. She came up with all the words herself and I helped her a little bit with the tune. It's called 'Dinosaurs in Love'. 🦕❤️🦕 pic.twitter.com/erCgG0sUvP

— Tom Rosenthal (@tomrosenthal) January 28, 2020
It's even captured the attention of American talk show host, Jimmy Fallon, who has performed a remix of the song on The Tonight Show.
The song, about a couple of rather polite dinosaurs who eat people, fall in love, have a party for vegetarians and tragically die, has several things going for it, never mind the rather unexpected sad ending. It's got a simple, catchy tune and is performed by the epitome of cuteness: a toddler with an English accent. 
Proud father Tom Rosenthal, a singer-songwriter, told BuzzFeed News that he's often written songs in his home recording studio with both his daughters, but "Dinosaurs in Love" was different in that Fenn initiated the process. The subject matter she chose also surprised him, since Fenn didn't seem especially interested in dinosaurs.
"I genuinely couldn't tell you why she wanted to do a song about dinosaurs," Tom told BuzzFeed News. "She's got no particular affiliation with dinosaurs at all. They're not something she particularly cares about or not, this is just what was in her head at the time."
According to Collett Smart, Mums At The Table's resident psychologist, one of the best things that Tom did for her daughter in this instance was to simply let her be.
"Sometimes as adults, we think we can see a 'better' way for children to do something, we jump in to 'help'. When often it's the process of creating, playing, talking, singing that allows the child to explore [their emotions] in a way that is meaningful to them," she says. "We might suggest ways for them to express their feelings—through drawing, music, stories or play—without telling them specifically what to do or how to do it. What might be helpful is to simply sit and listen or be near your child, as they create. This can bring a sense of safety, reassurance and comfort."
The result? One of 2020's earliest hits, "Dinosaurs in Love". 
"Aside from the cute factor, this song taps into something much deeper," Toowoomba-based musician and educator Courtney Feldman, who is completing a PhD on improvisation in music, tells ABC News. "We're hearing a song about love with a tragic ending and a whole spectrum of human emotion in between."
"Dinosaurs in Love" is now on YouTube and Spotify. According to Tom, all proceeds from the song will go to wildlife charities. 
Relevant: Helping children deal with grief and death
How helpful was this article?
Click on a star to rate it!
0 / 5. 0
Be the first to rate this post!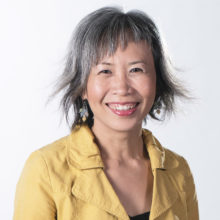 Melody Tan
Melody is project manager of Mums At The Table. She lives in Sydney with her husband and their preschooler son.
Related posts
Subscribe
Receive personalised articles from experts and wellness inspiration weekly!