Inspiration for transforming a $199 plain Kmart cubby house to look a million dollars—one the kids will love hanging out in.
It's the stuff of practically every kid's dreams: A cubby house to call their own. And thanks to Kmart, you don't even need to get too familiar with a hammer or a saw. You will need paint and styling supplies—but aren't those the fun bits?
Selling for just under $200, the wooden Kmart cubby house is an affordable purchase by cubby house standards. And being available at Kmart means it can be easily bought wherever you may be. What it lacks however, is character or any aesthetic quality.
The internet, as always, comes to the rescue at times like this. Countless numbers of parents before you have done their own Kmart cubby house hack and today, we bring you the best of them, inspired by cafes, bookstores and even industrial chic.
If DIY really isn't your thing however, here's another affordable cubby house idea to try.
1. Cosy bookstore
Queensland mother Lauren Smith's Kmart cubby house hack was so sensational, it even made the news. And there's plenty to love about this cosy reading nook decorated with fairy lights, a yarn chandelier and soft rugs. She's definitely moving in the right direction for creating a lifelong love of reading in a child.
2. Rainbow paradise
There's a bit of a tropical feel to this cubby house with the fake grass and palm trees door mat. A Bunnings ship bell, handmade rainbow and flowers for the window boxes in complementing pink and white completes the look.
3. Cafe kitchen
It's easy to imagine the babycinos are extra milky in this gorgeous little indoor-outdoor cafe and kitchen. Now all your kid's kitchen stuff has a home.
4. The best view is at the back
Place a few pot plants and cushions around a lightly painted white cubby house, drape some cute flamingo lights, and you have yourself a lovely little hideaway.
5. First home buyer delight
She's moved in—she's even got her own mailbox. At least when Mum and Dad visit, they can sit on the stools outside.
6. Sunflowers and succulents
Decorating this Kmart cubby house with fake flowers and succulents makes it low maintenance. Now simply deck it out with a step-bookcase, a toy kitchen, toaster, kettle, cake mixer and even a ukelele.
7. Bold and beautiful
The industrial lamps and white and dark slate colour combination makes a strong statement but is softened by the draping plant vines. This will be one popular ice-cream shop.
8. Knock anytime
The porch lights actually work in this Kmart cubby house hack as do the stately door knocker and gorgeously oversized mailbox.
9. Tis the season
Christmas just round the corner and struggling with the decorations? Turn your sights to the kids' cubby house and call it done for your entire home.
10. Waterfront delight
What this little one doesn't realise is the prime real estate her cubby house is on, right by the water. The beautiful tulips in the window box, the ship bell and the house number make this a simple but gorgeous hack.
Read more
How helpful was this article?
Click on a star to rate it!
0 / 5. 0
Be the first to rate this post!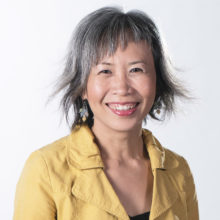 Melody Tan
Melody is project manager of Mums At The Table. She lives in Sydney with her husband and their primary-school-aged son.
Related posts
Subscribe
Receive personalised articles from experts and wellness inspiration weekly!