Prep & Cook Time: 45 Minutes 
Serves: 2–3
Ingredients

2 cups uncooked brown rice

4½ cups water

3 tbsp rice wine vinegar

1 tbsp coconut sugar

1 packet Nori sheets

1 large ripe avocado, cut in long strips


Optional: 2 tbsp sesame seeds

Soy sauce, to taste
Method
Submerge brown rice in water and cook in a rice cooker or on the stove.
When rice is cooked, mix in rice wine vinegar and coconut sugar. Set aside to cool.

Place Nori sheet on a bamboo sushi rolling mat (or a flat surface) and spread the cooled rice evenly on top, leaving a space at the top edge.

Add a strip of avocado to the middle of the sheet and roll it tightly. Using your finger, wet the top edge of the Nori sheet to securely seal the roll.
Slice into 1–2-cm slices and, if using, add sesame seeds on top.
Serve with soy sauce on the side.
How helpful was this article?
Click on a star to rate it!
0 / 5. 0
Be the first to rate this post!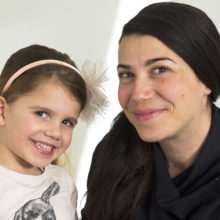 Gia Kavanagh
Gia runs her own catering business and is a community health presenter. She is often whipping up healthy, plant-based meals in the kitchen with her two sous-chefs (and children), Olive and Moses.
Related posts
Subscribe
Receive personalised articles from experts and wellness inspiration weekly!