Need some Easter hat ideas for your child's Easter hat parade? Don't worry, we've got your back with nine fantastic Easter hats you could make.
It's time to gather the paper plates, pipe cleaners, hot glue guns and assorted craft supplies for the annual Easter hat parade.
Easter celebrations were pretty muted the past few years thanks to a little thing called a pandemic. However, restrictions have eased and as we get used to "living with the virus", the schools are back with Easter hat parades.
Whether you're the "just stick some bunny ears" on the kid or an "impressive easter hat adorned with a myriad of flowers" type of mum, you'll find the inspiration you need with our Easter hat ideas below.
1. Bunny ears twist wrap
Technically not a hat, but who would ever disqualify or deny a gorgeous Easter bunny? This craft requires a sewing machine, but you really only need to know how to sew in a straight line.
2. Giant carrot top
This simple carrot hat could be a hilarious pairing with Easter hat idea #1 above, if you happen to have two kids attending the same Easter bonnet parade—you wouldn't even need the toy rabbit in that case.
3. Just add glue
This cute Easter hat looks complicated, but is really just a straw hat with some decorations stuck on. Think glittery Easter eggs, little chicks and Easter-themed stickers. Depending on the decorations, you may need to use a thread and needle to sew them on, but this is still a super easy Easter bonnet.
4. Felt and pom poms
If you don't have a hat lying around, you could try making this crown instead. Recycle a cereal cardboard box as the shaping base for the crown. Then cover it up with green felt and decorate with colourful pom poms to create visions of a field of blooming flowers.
5. A floral affair
On the topic of flowers, this simple Easter hat idea is perfect if your child would rather colourful and oversized paper flowers. The flowers are made from tissue paper and only need to be roughly cut, so even a toddler can join in the fun (read: helps develop fine motor skills).
Want a healthy homemade Easter treat? Try our chocolate bark recipe.
6. Masked rabbit
Paper plate? Check. Googly eyes? Check. Pink tissue paper? Check. Large ice-cream stick? Check. Glue, scissors, black marker? Check, check, check. Masked bunny for the Easter hat parade. Done and dusted.
7. Don't lick it
It will require a bit of an effort to make this hat, but it's highly likely your child (or their hat at least) will win the People's Choice Award. You may also need to consume a copious amount of chocolate to pull off all that branding at the bottom of the hat, but may be a sacrifice you'll have to make after the kids go to bed.
8. Defy gravity
What can you do with a whole bunch of plastic eggs, picture frame wire, hot glue gun and a straw fedora hat? Build a gravity-defying, attention-grabbing Easter hat, that's what.
9. Fluffy baby chick
Here's one way to use up all the egg cartons you have hanging around at home (or is that just us?). Except for the cutting part, most of the decorating can be done by little hands, which makes it a fun craft activity too. Win win.
Looking for your next craft idea? Book Week costumes next!
Share your Easter hat creations with us
Do you have a great Easter hat costume? Our Mums At The Table community would love to see it. Tag us on the socials so we can share it with everyone!
How helpful was this article?
Click on a star to rate it!
0 / 5. 0
Be the first to rate this post!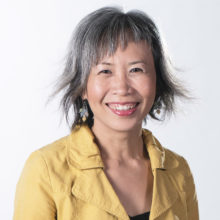 Melody Tan
Melody is project manager of Mums At The Table. She lives in Sydney with her husband and their primary-school-aged son.
Related posts
Subscribe
Receive personalised articles from experts and wellness inspiration weekly!