Prep & Cook Time: 5 minutes
Serves: 2
Ingredients

1/3 cup cooked chickpeas, drained
and rinsed

1–2 tbsp vegan mayonnaise

1 spring onion, chopped

½ tsp kelp flakes

Salt and pepper to taste

Optional: 1 tsp capers, chopped
Method
Mash chickpeas in a small bowl using a fork.
Add the remaining ingredients and mix through.
Spread the filling out on two slices of bread and add other sandwich toppings such as tomato, alfalfa, cucumber or lettuce.
How helpful was this article?
Click on a star to rate it!
0 / 5. 0
Be the first to rate this post!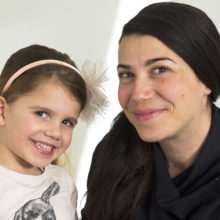 Gia Kavanagh
Gia runs her own catering business and is a community health presenter. She is often whipping up healthy, plant-based meals in the kitchen with her two sous-chefs (and children), Olive and Moses.
Related posts
Subscribe
Receive personalised articles from experts and wellness inspiration weekly!