Due in part to COVID-19 restrictions, Multiple Sclerosis Limited (MSL), the go-to provider of information, advice and support for people impacted by multiple sclerosis, has launched the MS Readathon Book Club. 
Every weekday evening from July 27 to August 31, 60 children from across Australia will read their favourite books to other children via the MS Readathon Facebook page for 30 minutes, starting from 7pm (AEST). The book club will be presented as Facebook Watch Parties and so far includes children's favourites such as Alice's Adventures in Wonderland by Lewis Carroll and Roald Dahl's Matilda. 
Here's a sneak peek (and super-sweet video) of four-year-old Lea Tomolowicz reading Stick Man by Julia Donaldson for the MS Readathon Book Club.
Australian children's book author and MS Readathon ambassador, Andy Griffiths, who has worked with illustrator Terry Denton on more than 30 bestselling books, including the Treehouse series, will also be making an appearance and reading Dr Seuss's classic One Fish, Two Fish, Red Fish, Blue Fish.
"MS Readathon exists to help implement practical and useful tactics into children's learning, with literacy an essential skill that children need to succeed," MSL chief executive officer John Blewonski said.
"Launching Readathon Book Club is another great way to engage children to share their favourite books and to encourage other children across Australia to join them on a magical journey of reading, while of course raising funds for a meaningful cause."
The national MS Readathon raises funds to support more than 25,600 people living with MS throughout Australia. This year, the campaign aims to raise more than $2.5 million, with funds supporting vital services including MS Family camps for families impacted by MS.
This year's MS Readathon will run from August 1–31. Registration is free, and children can do so individually or with their school, while being encouraged to write online book reviews and rate their favourite reads, and fundraise for an important cause.
How helpful was this article?
Click on a star to rate it!
0 / 5. 0
Be the first to rate this post!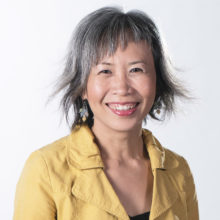 Melody Tan
Melody is project manager of Mums At The Table. She lives in Sydney with her husband and their preschooler son.
Related posts
Subscribe
Receive personalised articles from experts and wellness inspiration weekly!