This is a healthy rice bubble slice that is dairy-free, sugar-free and gluten-free. We bet you won't hesitate about feeding this to your children as a treat.

Preparation Time: 15 Minutes
Cooking Time: 0 Minutes
Serves: 12 squares
Ingredients
125 ml brown rice syrup
125 ml almond butter
1 tbsp non-dairy butter
1 tbsp pure maple syrup
¼ tsp fine sea salt, or to taste
1 tsp pure vanilla extract
115 g gluten-free rice crisp cereal
For the chocolate topping:
65 g non-dairy chocolate chips
½ tsp coconut oil
Optional: unsweetened shredded coconut, for garnish
Method
Line a 20-cm x 20-cm square pan with 2 pieces of baking paper, one going each way.
In a large pot over low-medium heat, add the brown rice syrup, almond butter, butter, maple syrup and salt. Stir well until super smooth and heated through. Remove from heat and stir in vanilla extract.
Stir in the rice crisp cereal until thoroughly combined.
Scoop into pan and spread out evenly. Press down with lightly wet fingers or roll flat with pastry roller. Place in freezer to set for 5 minutes while you make the chocolate topping.
In a small pot or double boiler, melt the chocolate chips and coconut oil over low heat. Once 2/3 of the chips are melted, remove from heat and stir until smooth.
Remove the pan from freezer and drizzle or spread with melted chocolate mixture. Sprinkle with coconut and place in the freezer until firm, about 10 minutes.
Slice into squares. Bars will hold their shape quite well at room temperature, but you can store in the fridge to ensure the chocolate stays solid. Leftovers can be wrapped and stored in the fridge for 5 to 7 days, or in the freezer for up to 1 month.
---
Source: Oh She Glows
How helpful was this article?
Click on a star to rate it!
0 / 5. 0
Be the first to rate this post!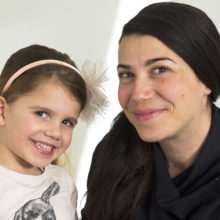 Gia Kavanagh
Gia runs her own catering business and is a community health presenter. She is often whipping up healthy, plant-based meals in the kitchen with her two sous-chefs (and children), Olive and Moses.
Related posts
Subscribe
Receive personalised articles from experts and wellness inspiration weekly!