If you're going vegetarian or simply want to eat less meat, this is a great meatless loaf recipe to try.

Preparation Time: 30 Minutes
Cooking Time: 55 Minutes
Serves: 7
Ingredients
Glaze
¼ cup tomato sauce
¼ cup BBQ sauce
1 tbsp soy sauce
Loaf
2½ tbsp ground flaxseed + 5 tbsp water
3 tbsp tomato paste
1 tsp vegan Worcestershire sauce
1½ tsp dried thyme
1½ tsp dried parsley
1 tsp dried rosemary
1 tsp ground sage
1 tsp salt
Fresh cracked pepper, to taste
1 tbsp olive oil
1 medium red onion, diced
¾ cup celery, diced
3½ cups mushrooms, finely diced
3 garlic cloves, minced
1 cup cooked potatoes, mashed

1/3 cup breadcrumbs or rice crumbs

2 tbsp arrowroot powder or corn flour
2 cups cooked brown rice
¾ cup rolled oats
½ cup walnuts, finely diced
Method
Glaze
Mix all ingredients together in a small bowl and set aside.
Loaf
Preheat oven to 180–200°C.

Mix the ground flaxseed and water together in a small bowl and set aside for 10 minutes.

Line a loaf pan with parchment paper and set aside.

In a small bowl, mix the tomato paste, Worcestershire sauce, thyme, parsley, rosemary, sage, salt and pepper. Set aside.

In a large pan, heat the oil over medium heat. Sprinkle with salt. Sauté onion and celery for 4–5 minutes, until onions are slightly browned and celery is softened.

Add the mushrooms and garlic, and sauté for 4–5 minutes, until the mushrooms release their liquid and cook down.

Transfer everything into a large bowl. Add mashed potatoes, breadcrumbs, arrowroot powder, rice, rolled oats and walnuts, combining really well. Add more salt or pepper if necessary.

Place mixture into lined loaf pan, pressing down firmly. Brush top of loaf with the glaze (save any leftover).

Bake for 25–30 minutes, until heated through.

Allow to cool for 10 minutes then remove from pan. Let sit for 10 minutes before serving with leftover glaze.
How helpful was this article?
Click on a star to rate it!
0 / 5. 0
Be the first to rate this post!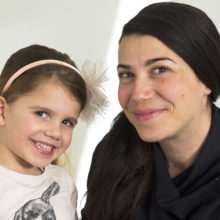 Gia Kavanagh
Gia runs her own catering business and is a community health presenter. She is often whipping up healthy, plant-based meals in the kitchen with her two sous-chefs (and children), Olive and Moses.
Related posts
Subscribe
Receive personalised articles from experts and wellness inspiration weekly!