These simple school hairstyles for girls look fancy but can be done in under 5 minutes. Are you ready to shake up your morning routine?
Mornings can often be a stressful time as you rush to get the kids ready for school. If your daughter has long hair, you will probably also need to get it tied up. At the same time, the pony tail or basic braid can feel a little . . . dare we say it . . . boring.
Here are some basic school hairstyles for girls that look great, but don't actually take much longer to do once you've mastered them.
Hair essentials for girls
Before we show you the seven great hairstyles for girls, we thought you should know about the products and accessories you will need to create the looks. Many of these products are not crucial—you really only need a hair brush and hair elastics—but can help to look after your daughter's hair and make the hair-tying process so much easier:
Detangler: Helps a brush or comb to run smoothly through your child's hair (or just use water in a spray bottle to wet hair).
Spray bottle: Use four parts leave-in conditioner to one part water to nourish hair.
Comb with tail: Can help with parting hair.
Bobby pins: To keep hair, especially buns, in place.
The 7 girl hairstyles you should try
These hairstyles, from all over the internet, were chosen specifically for their simplicity and ability to keep hair away from your daughter's face and neck. They'll also work well under a hat.
1. Flip ponytail
This is probably one of the easiest hairstyles for girls. If you know how to tie a ponytail, you will probably be able to manage a flip ponytail. It's the perfect hairdo for the early morning rush, while still making it look like you know a thing or two about hair.
2. French braid
If you're as hopeless with hairstyles as I am, you've probably heard of the French braid, but have no idea where to begin. This is a great step-by-step tutorial that will have you French-braiding your daughter's hair in no time.
3. Criss-cross ponytail
There's a little bit more to this style than just a simply ponytail, but the end result is a pretty fun crossover pattern throughout the head. This hairdo works great for girls with shorter or curly hair too.
4. Waterfall tie-back
This is a beautiful style that keeps hair away from the face and eyes. You can even tie the rest of the hair up in a ponytail or two. It looks complicated, but once you get the hang of it, can be done in under five minutes.
5. Pull-through braid
It looks like a braid, but it actually isn't. It also holds much better than a normal braid because there are a gazillion hair ties hidden inside the hair do. Another quick and easy style with enough practice.
6. Anna's hairstyle from Frozen 2
Make your daughter the happiest girl in the world by recreating Anna's hairstyle from Frozen 2. If you know how to do a basic braid, it's quite a simple style secured by a couple of bobby pins.
7. Triple braid bun
This hairstyle is probably better suited for an older primary child or a girl who isn't going to be hanging upside down at the monkey bars. It looks chic and fancy, but is really just three braids wrapped around and pinned down by bobby pins.
You've got their hair sorted, what about their lunch?
---
This post includes affiliates and/or paid inclusions.
How helpful was this article?
Click on a star to rate it!
3.2 / 5. 6
Be the first to rate this post!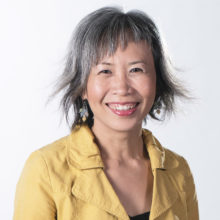 Melody Tan
Melody is project manager of Mums At The Table. She lives in Sydney with her husband and their primary-school-aged son.
Related posts
Subscribe
Receive personalised articles from experts and wellness inspiration weekly!