A life-size replica of Barbie's iconic Malibu DreamHouse has been listed on Airbnb. Come on Barbie, let's go party!
Barbie fans can live plastically-fantastic for a day at this oceanfront mansion, newly renovated to channel the world's famous doll. Located literally in Malibu, Barbie's signature pink is ever-present throughout the life-size, toy-inspired home which boasts some breathtaking panoramic views.
Back by popular demand (and in celebration of the release of the new Barbie movie), the Barbie house in Malibu is once again available for rent on Airbnb. It even has a slide from the balcony to a pool, like the toy Barbie doll house.
While there is plenty of pink around and the house is still quintessential Barbie, there is a bit of a twist. Ken has taken over hosting duties while Barbie makes her live-action film debut.
"Ken has revamped part of Barbie's Malibu DreamHouse with everything he loves (rollerblading, anyone?)," Airbnb said in a statement.
"I've decked out the place with a little more . . . well, me! I'm more than just beach! My cowboy stuff is great. And horses! Guitars, games and more," Ken promises in the listing. "During your stay, you will have the opportunity to live in technicolor by taking a spin through my awesome wardrobe to find your best beach fit."
Not the first time
This is the second time Airbnb has made the Barbie dream house available for rent. Back in 2019, one lucky Barbie fan and their three friends could spend two nights there for just US$60 a night, in conjunction with the brand's 60th anniversary.
The stay included access to a closet decked out in Barbie attire, a personal home movie theatre, and a peaceful meditation terrace. Guests could also enjoy fencing lessons, makeovers and a behind-the-scenes tour of the Columbia Memorial Space Center.
Staying at the Barbie dream house in 2023
You'll have to leave the kids at home for the Barbie Malibu DreamHouse experience this time around, as bookings are for two individual one-night stays for up to two guests each on July 21 and July 22, 2023.
There's only one bedroom and one bathroom in this colossal beachside mansion, but there's plenty to keep guests entertained. There's the outdoor disco dance floor, an outdoor gym and BBQ facilities, and of course, opportunities to sunbath and chillax by the infinity pool.
Guests will also be able to take home a piece of the Kendom with their very own set of yellow-and-pink Impala skates and surfboards.
Even better, all stays will be free of charge, "because Ken couldn't figure out how to put a price on Barbie's Malibu DreamHouse—after all, Ken's thing is beach, not math!" However, guests are responsible for their own travel to and from Malibu.
Everyone in Barbie Land can request to book Ken's room in Barbie's Malibu DreamHouse beginning July 17 at 10 am PT (which converts to the handy time of 3 am AEST). Set those alarm clocks!
Check out the life-size Bluey house.
How helpful was this article?
Click on a star to rate it!
2.3 / 5. 3
Be the first to rate this post!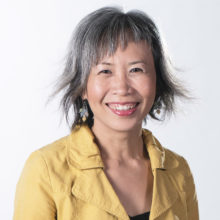 Melody Tan
Melody is project manager of Mums At The Table. She lives in Sydney with her husband and their primary-school-aged son.
Related posts
Subscribe
Receive personalised articles from experts and wellness inspiration weekly!