Prep & Cook Time: 5 Minutes 
Serves: 5
Ingredients

3 ripe tomatoes, deseeded to reduce juice

2 garlic cloves

¼ cup lime juice (about 1 lime)

¼ red onion

1 small red chili

2–3 stems fresh coriander


½ tsp salt
Method
Pulse all ingredients in a food processor until salsa is coarsely chopped (or chop all ingredients by hand and mix together in a bowl).

Serve immediately with corn chips, add to bean burritos or tacos, or simply consume as a side salad.
Source: The Revive Café Cookbook by Jeremy Dixon
How helpful was this article?
Click on a star to rate it!
0 / 5. 0
Be the first to rate this post!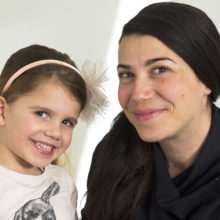 Gia Kavanagh
Gia runs her own catering business and is a community health presenter. She is often whipping up healthy, plant-based meals in the kitchen with her two sous-chefs (and children), Olive and Moses.
Related posts
Subscribe
Receive personalised articles from experts and wellness inspiration weekly!