The oil, nutritional yeast and liquidised onion do all the heavy lifting in making a thick, creamy, flavourful sauce, and the sun-dried tomatoes and mushrooms give the meaty texture and deep, rich flavours.
A traditional carbonara recipe contains eggs, milk and bacon, and it was a challenge to recreate this, but I don't give up easily. Instead of focusing on trying to replicate a carbonara, I came up with this kinder, kinda one instead. 
It's not a carbonara, but it is deliciously satisfying. And that'll do me just fine.
Prep & Cook Time: 40 minutes
Serves: 4
Ingredients
4 cloves of garlic
1 small white onion
2 tbsp plain flour
500ml vegan "milk" (in order of preference: cashew, soya or rice)
1 tbsp nutritional yeast flakes
1 tbsp cooking oil
300 g spaghetti, tagliatelle or linguine
4 tbsp sun-dried tomatoes in oil
200 g wild or shiitake mushrooms
Salt and black pepper
Method
First peel and finely slice the garlic cloves, and peel and slice the onion. Toss them into the blender, along with the flour, "milk", nutritional yeast, oil, salt and pepper. Blend to a smooth liquid.
Pour the liquid into a saucepan and bring to a very low heat to cook and thicken. Cook for 15 minutes on low to knock out the acerbic raw taste of the onion and garlic, stirring intermittently to prevent it from sticking and burning.
Meanwhile, pop the pasta in a large, wide pan of generously salted water and bring it to the boil. Reduce to a simmer and cook for 8 minutes or according to the packet instructions—tagliatelle may take a little longer than linguine.
While the pasta and sauce cook, drain and finely chop the sun-dried tomatoes and finely slice the mushrooms and add them to the sauce.
When the pasta is cooked, drain it and return it to the pan. Pour over the sauce and stir briefly to combine. Season generously with pepper and serve.
---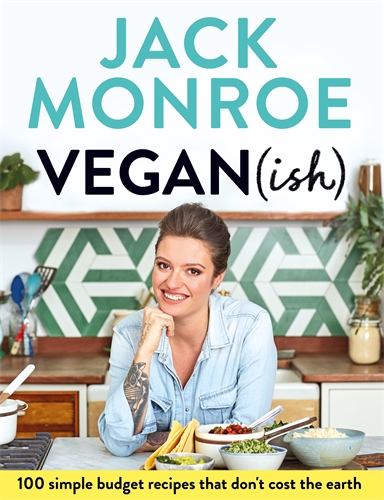 Vegan (ish) by Jack Monroe, Published by Bluebird, RRP $34.99, Photography by Patricia Niven
How helpful was this article?
Click on a star to rate it!
0 / 5. 0
Be the first to rate this post!
Jack Monroe
Jack Monroe is a campaigner against hunger and poverty in the UK and an award-winning cookery writer. She was awarded the Fortnum and Mason Judges' Choice Award in 2013 and the OFM Best Food Personality Readers' Award in 2018.
Related posts
Subscribe
Receive personalised articles from experts and wellness inspiration weekly!