Preparation Time: 15 Minutes
Cooking Time: 30 Minutes
Serves: 4
Ingredients

500g potatoes, peeled and diced

1½ tbsp oil

1 tsp panch phoran

1 medium onion, finely chopped

2 tbsp fresh mint or coriander, chopped

1 tsp turmeric ground

1½ tsp salt

¼ cup water

1 tsp garam masala

1–2 tbsp lemon juice

Optional: ½ tsp chilli (flaked, powder or fresh)
Method
Par boil potatoes in a saucepan of salted water. Set aside.

In a heavy fry pan, add oil and panch phoran. When the mustard seeds begin to pop, add the onion and fry, stirring until soft.

Add chopped herbs, turmeric, salt and chilli, if using. 

Add potatoes, stirring well, sprinkling pan with hot water and shaking pan occasionally to prevent potatoes from sticking. Cook until potatoes are warm through.

Sprinkle with garam masala and lemon juice.
How helpful was this article?
Click on a star to rate it!
0 / 5. 0
Be the first to rate this post!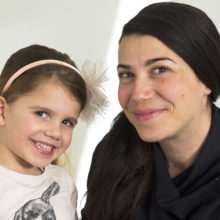 Gia Kavanagh
Gia runs her own catering business and is a community health presenter. She is often whipping up healthy, plant-based meals in the kitchen with her two sous-chefs (and children), Olive and Moses.
Related posts
Subscribe
Receive personalised articles from experts and wellness inspiration weekly!